Welcome To The
"Fans & Friends Page"
MY GOLDEN GLOBE PRESENTED BY ANGIE & JACK
AT THE MOOSE LODGE-GANDY

BARBARA, MAE, BOB, & ALAN-ANNE MARIE'S BIRTHDAY
PARTY AT THE WAGON WHEEL FLEA MARKET-05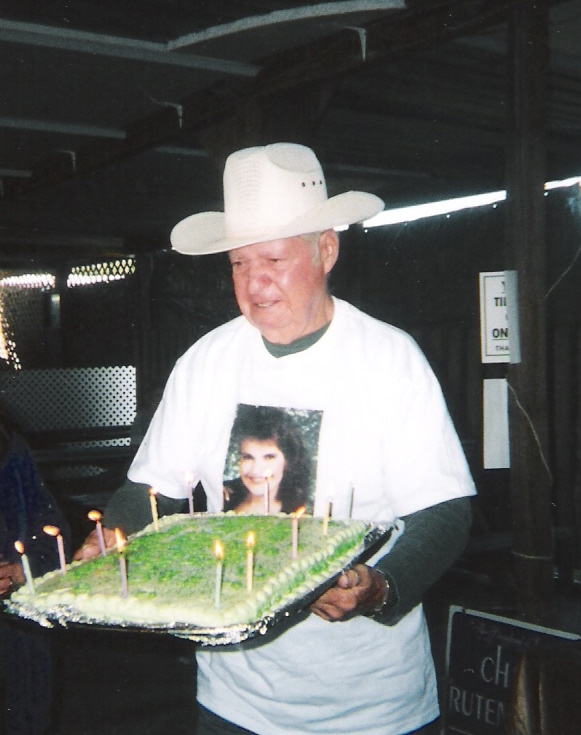 BOB PRESENTING B-CAKE TO ANNE MARIE
THE PARTY AND CAKE WAS A SURPRISE FROM ALAN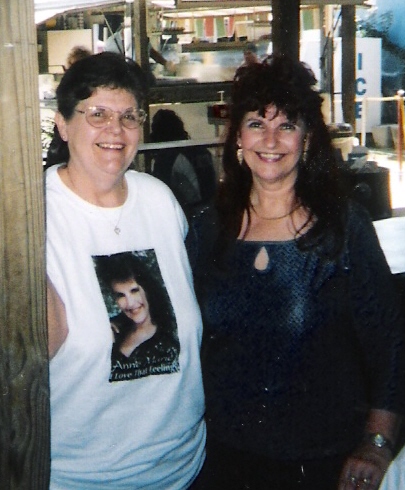 BARB, & ANNE MARIE IN OLD FOOD COURT 05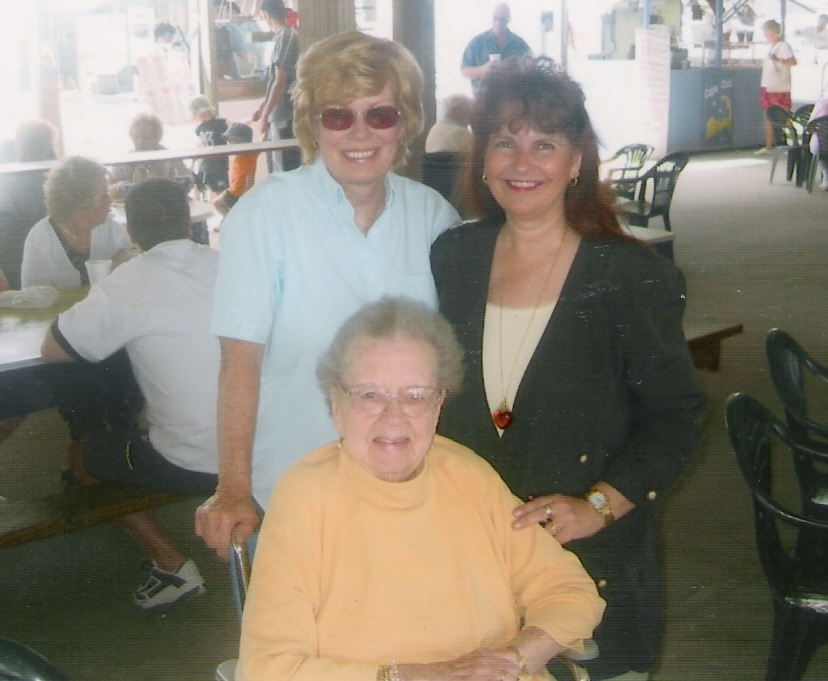 KATE, & HER MOTHER-IN-LAW FRAN W/ANNE MARIE
AT THE WAGON WHEEL FLEA MKT OLD FOOD COURT-2004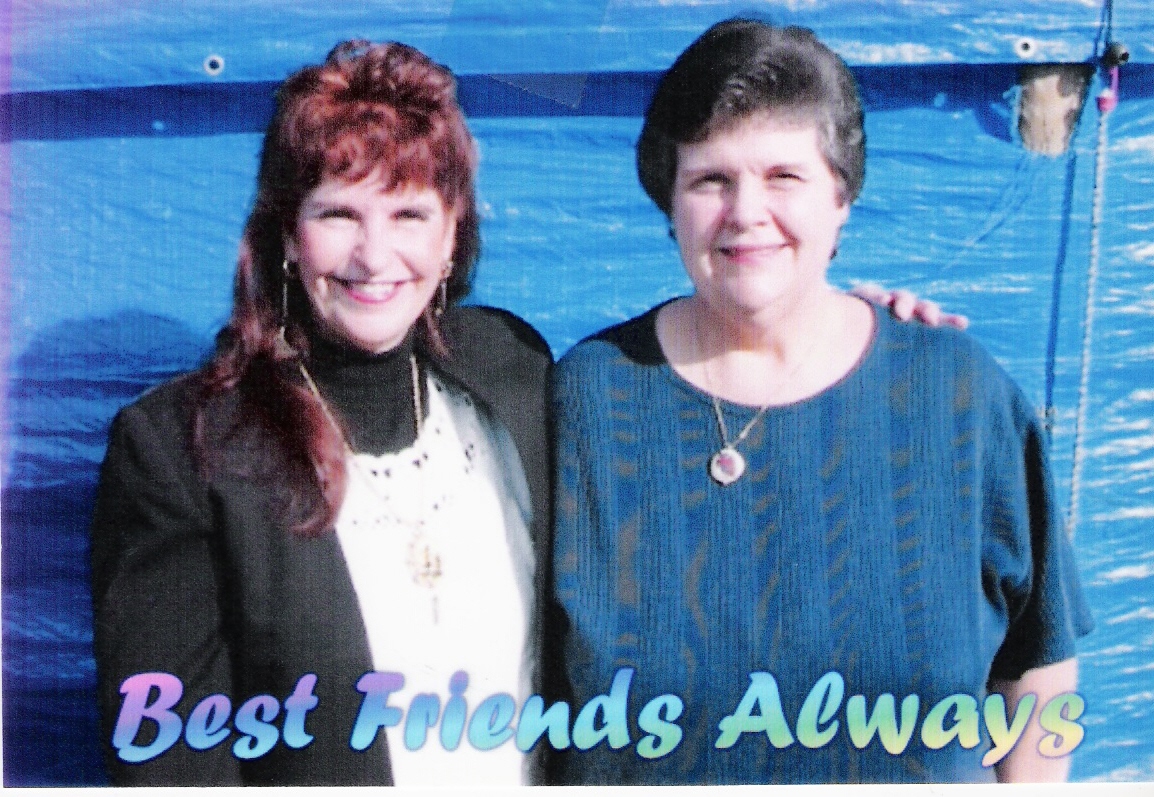 BEST FRIENDS-FOR SURE!
ANNE MARIE & BARB @ WAGON WHEEL04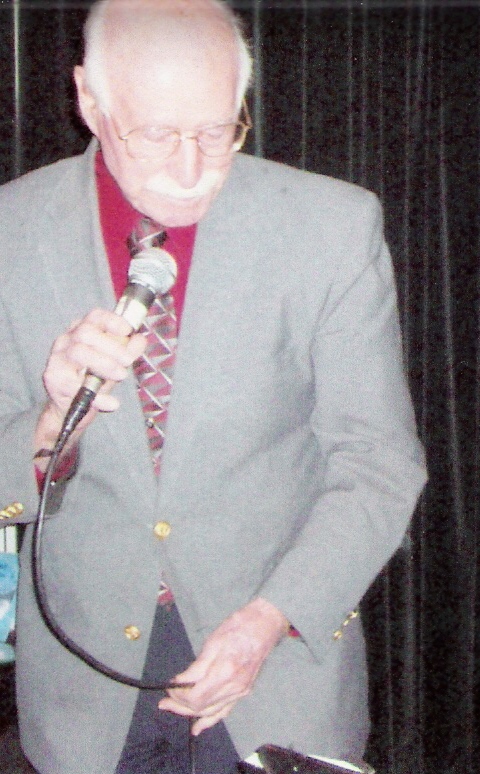 THIS IS "MOE"!
HE IS YOUNG AT HEART, AND
LOVES TO SING. HE IS ON THE STAGE
WITH ANNE MARIE AT THE GANDY MOOSE
DEC. 05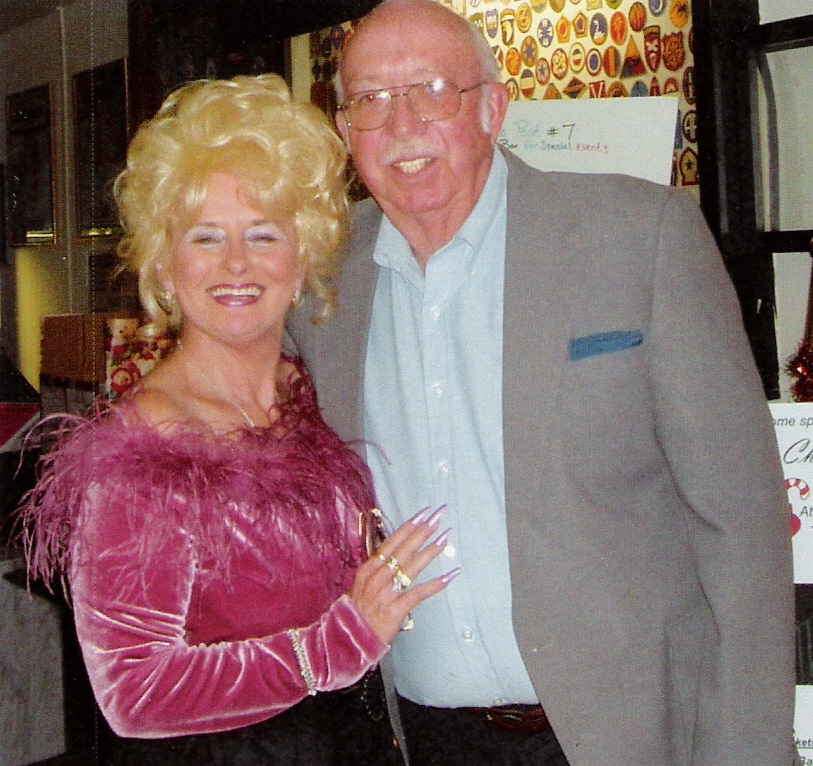 ANGIE & JACK AT A CHRISTMAS PARTY 2005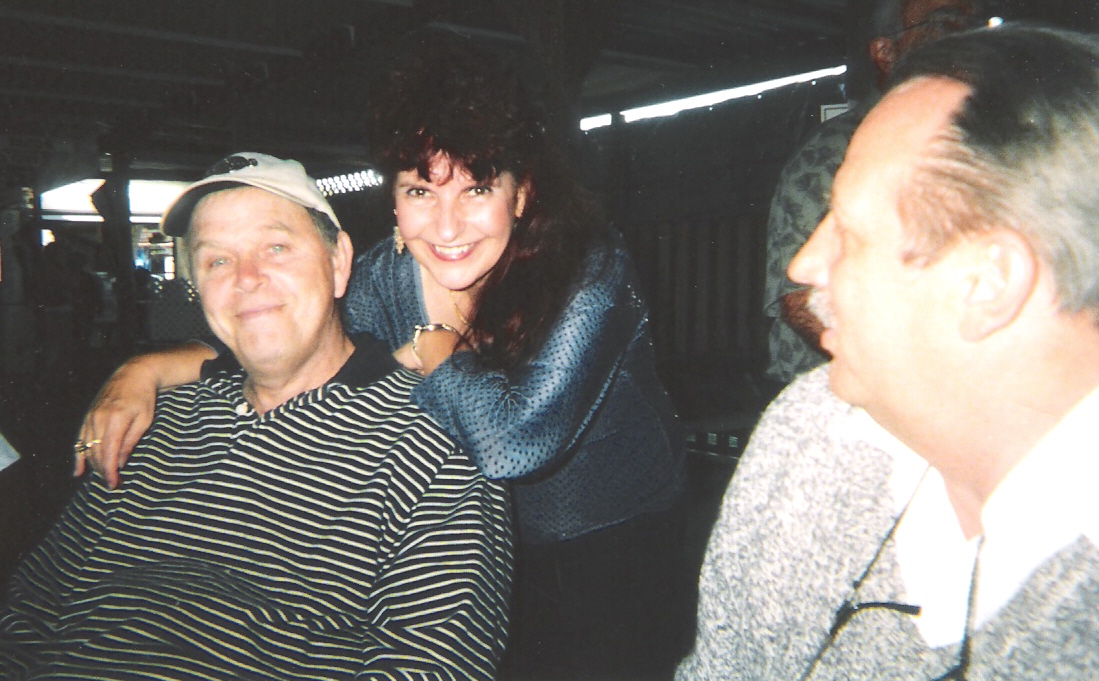 GEORGE, ANNE MARIE & BOB AT WAGON WHEEL 2005
GEORGE IS THE "COMPUTER GUY" WE BUY OUR COMPUTERS
FROM HIM & HIS WIFE DEBBIE.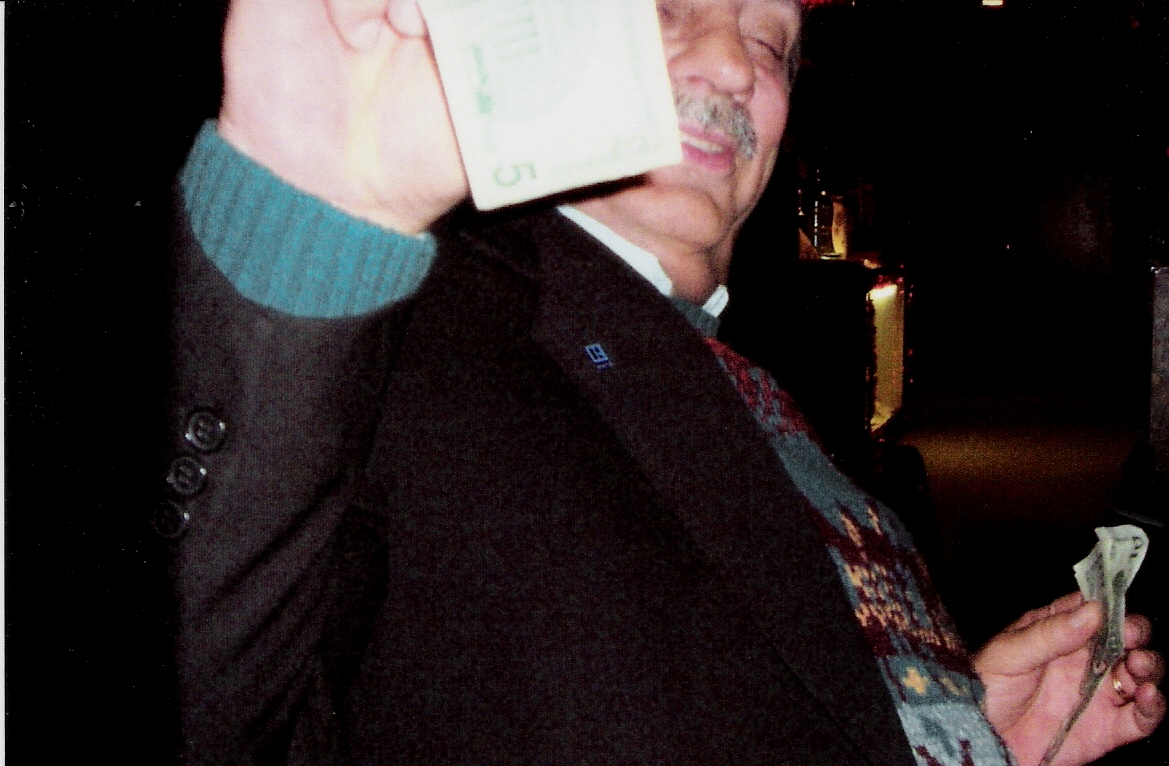 BOB HOLDING A $5.00 & $10.00 BILL. THEY ARE TRYING TO RAFFLE
ME OFF AT THE MOOSE ON GANDY!! DEC. 2005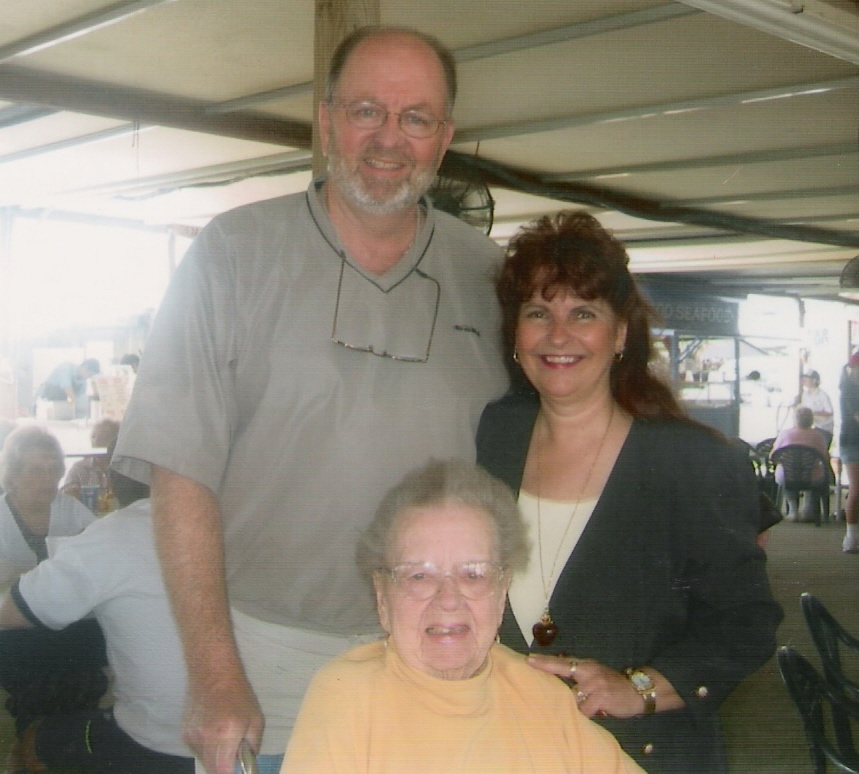 JIM CONSLER & HIS MOM FRAN AT THE WAGON WHEEL
WITH ANNE MARIE-OLD FOOD COURT-2004

Consler, Frances J.

March 12, 2007, at age 93.
She was predeceased by husband, Howard;
sister, Margaret Collins.
She is survived by her son, James (Kathleen);
grandchildren, Paulette (Nick) Calabrese,
Christy (Chris) Bauer, Kristine Consler;
great-grandchildren, Mario, Nick, Taylor,
Sabrina; sisters, Mary (Ray) Wallman,
Barbara Wolf;
several nieces and nephews.
She will be dearly missed
by her family and friends.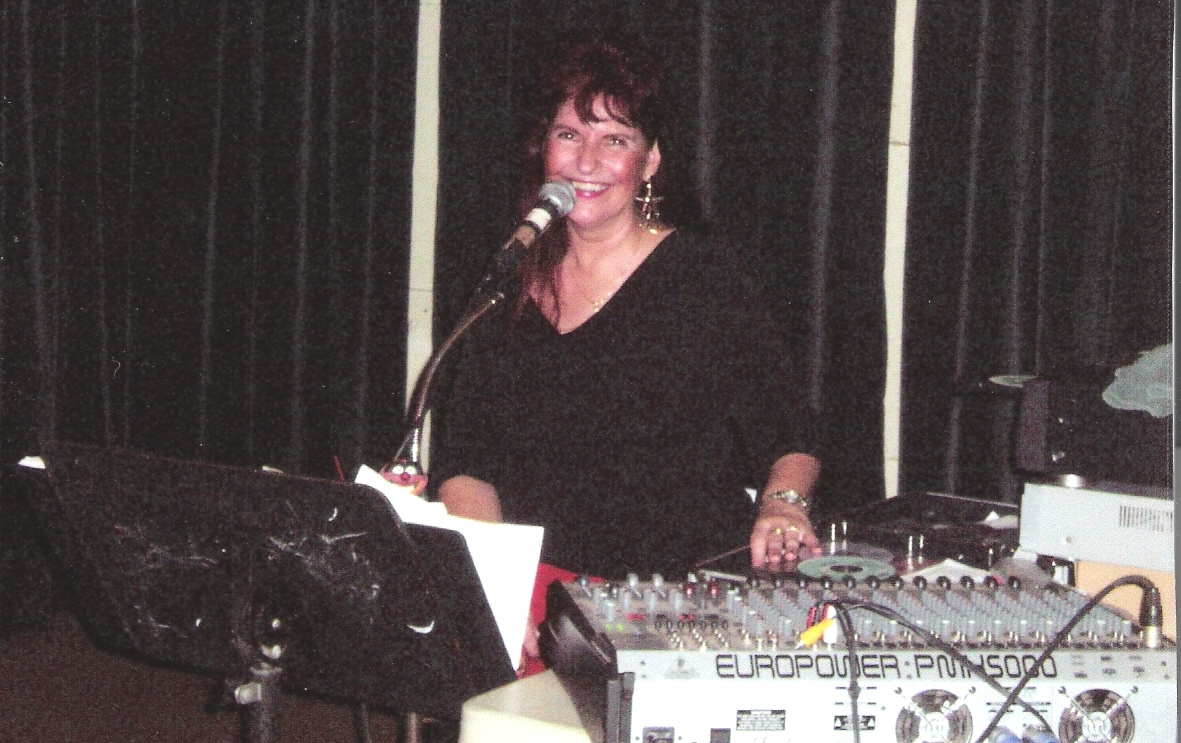 ANNE MARIE AT MOOSE LODGE ON GANDY-DEC 2005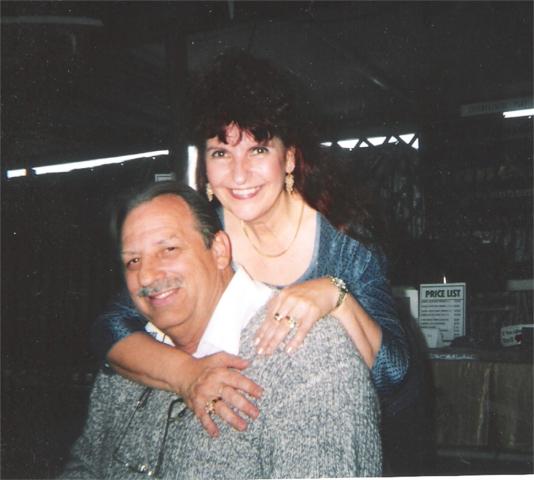 This is "Bob" The Love of my Life ,
Best Friend, & Husband-3-2005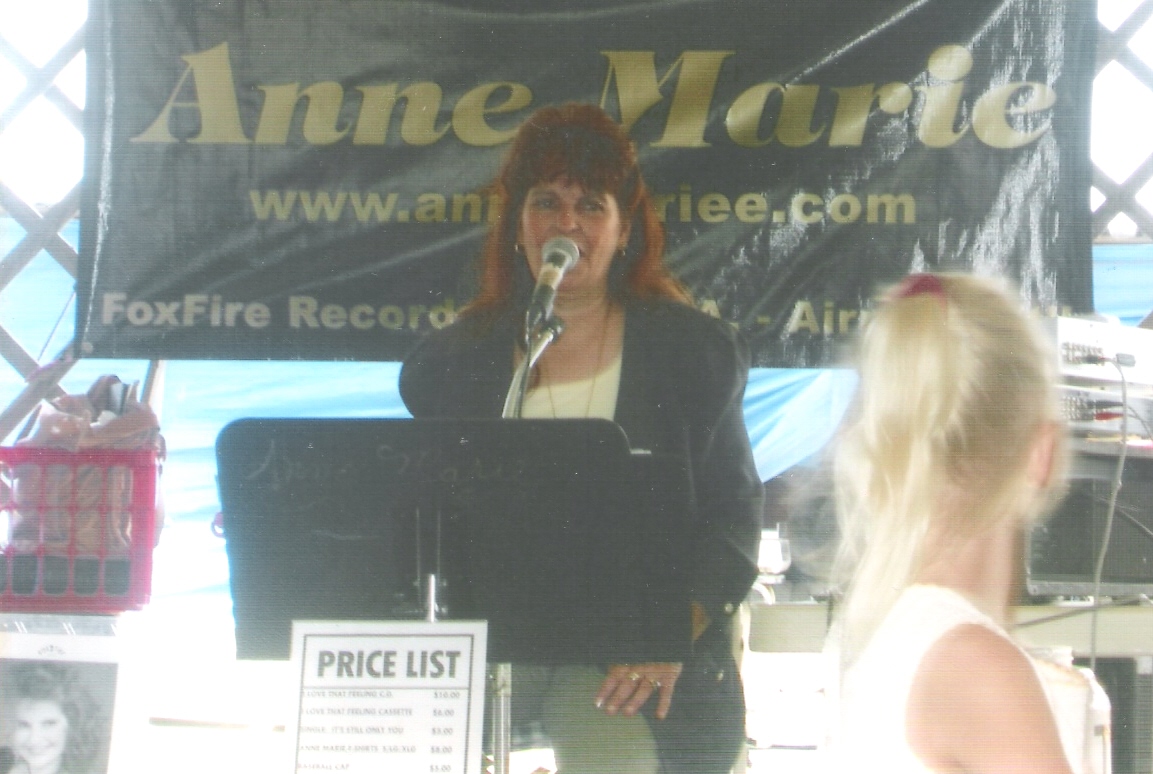 ANNE MARIE ON STAGE AT WAGON WHEEL
SAYING HI TO ONE OF HER LITTLE FANS
IN THE OLD FOOD COURT 2005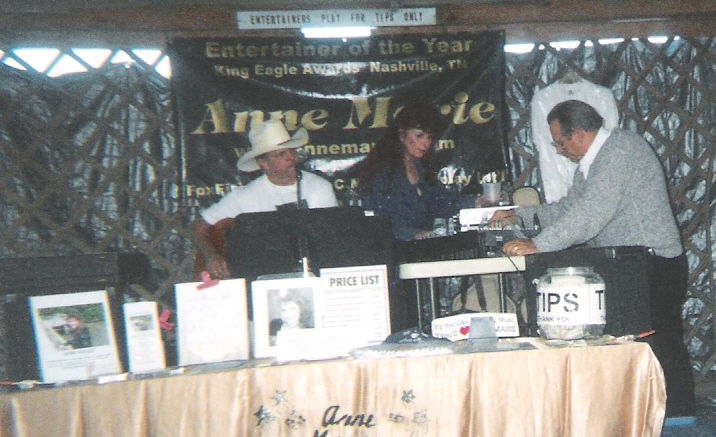 ALAN CRAY ON STAGE AT WAGON WHEEL WITH HIS
GUITAR GETTING READY TO SING A SONG DURING
ANNE MARIE'S SURPRISE BIRTHDAY PARTY AT WAGON
WHEEL 2005. BOB IS SETTING THE SOUND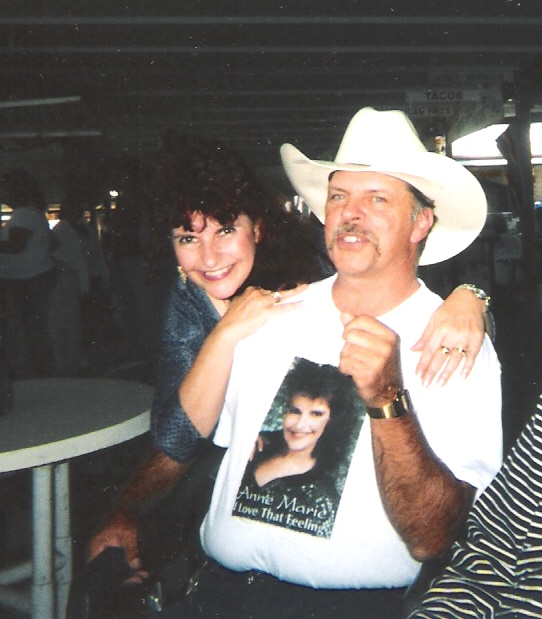 Alan sitting with the Gang and getting
a hug from Anne Marie
for her Birthday Party! 3-2005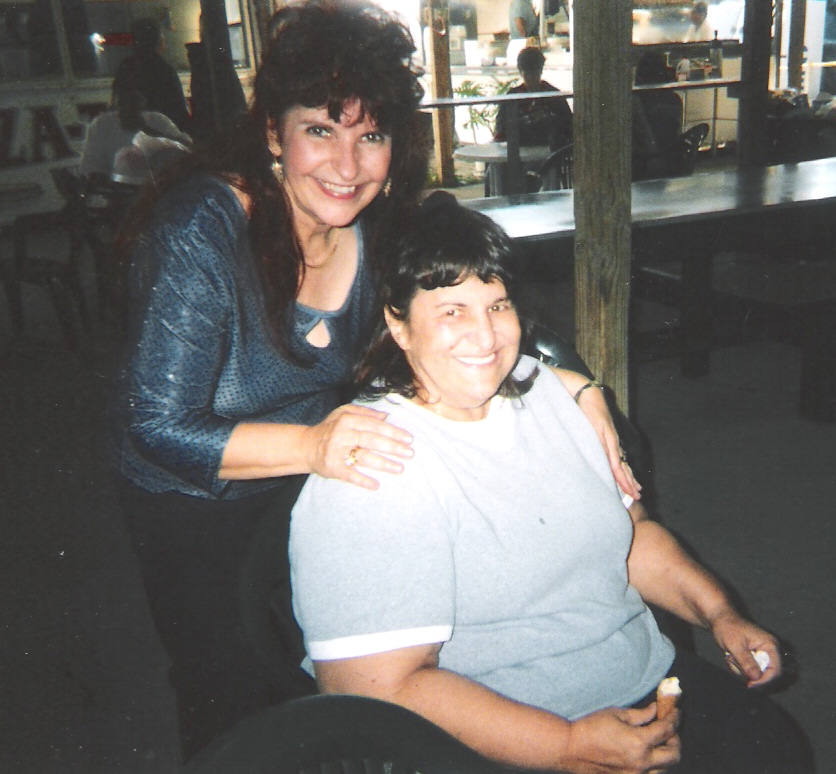 DIANE & ANNE MARIE AT HER SURPRISE BIRTHDAY
PARTY AT THE WAGON WHEEL 2005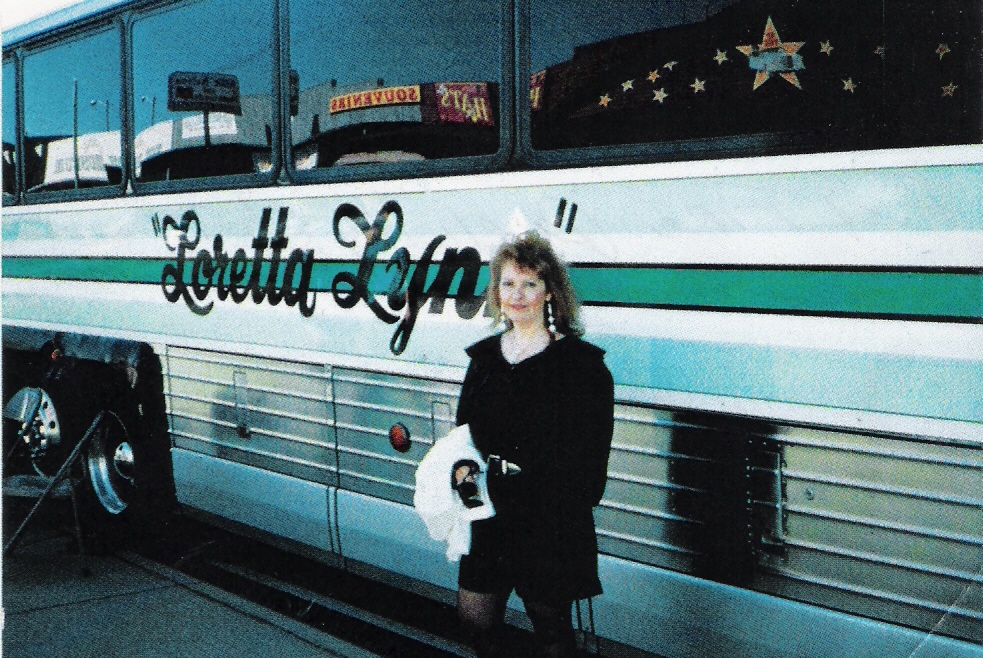 ANNE MARIE AFTER PERFORMANCE AT
NASHVILLE PALACE, AND GETTING READY FOR TOURING.

ANNE MARIE IN COMPETITION AT THE
"MITCHELL CLUB, IN INDIANA JUNE-1990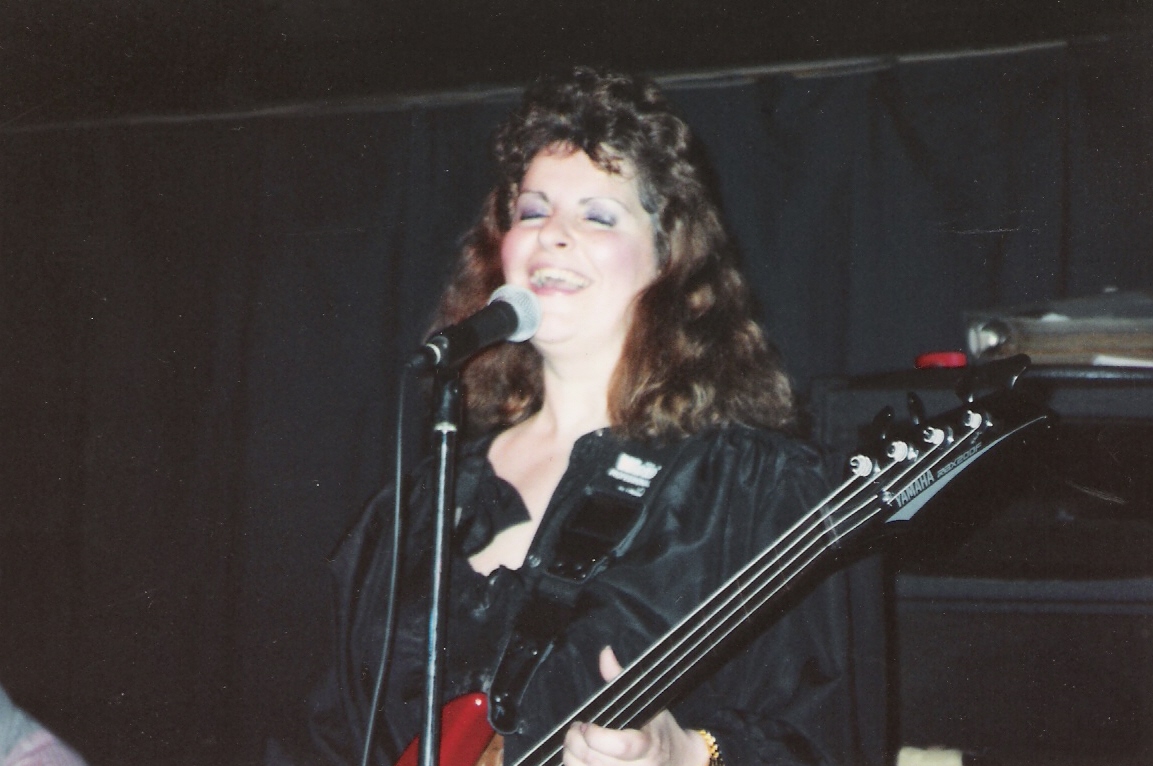 ANNE MARIE PERFORMING AT THE
"FAMOUS PRINTERS ALLEY" WESTERN ROOM
NASHVILLE, TENNESSEE
THIS IS WHERE SHE MET HER HUSBAND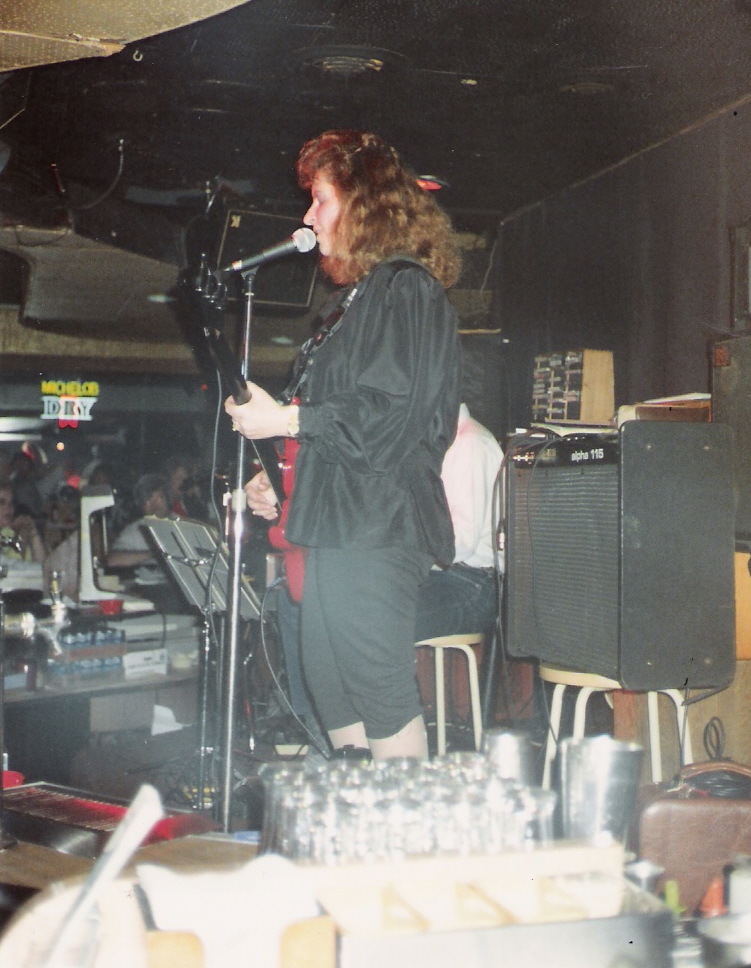 ANNE MARIE PERFORMING AT WESTERN
ROOM "FAMOUS PRINTERS ALLEY"
NASHVILLE, TENNESSEE

DONNA TIVEY AT AMERICAN LEGION POST 119

| | |
| --- | --- |
| | |
| DONNA'S GREAT | GRANDBABY "SUMMER" |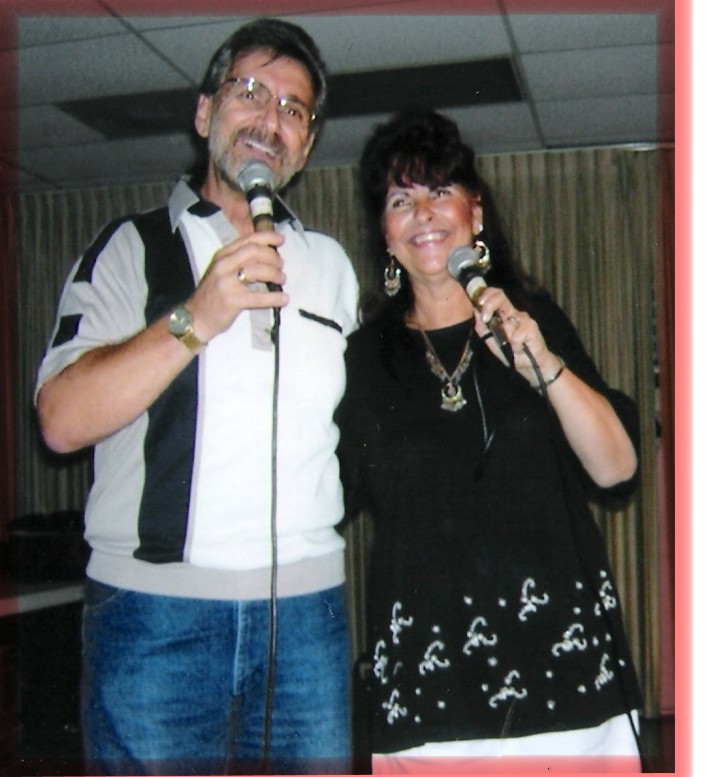 CARLO & ANNE MARIE
PERFORMING TOGETHER
AT THE RANCHERO VILLAGE
BIRTHDAY PARTY
HELD FOR REID
JULY 23, 2006
TO VISIT CARLO'S SITE -
CLICK ON PICTURE

CARLO
ONE OF THE FINEST ENTERTAINER!!!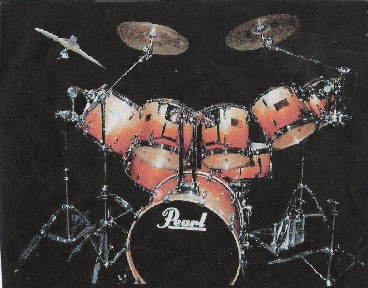 Anne Marie's Son Danny's new drums!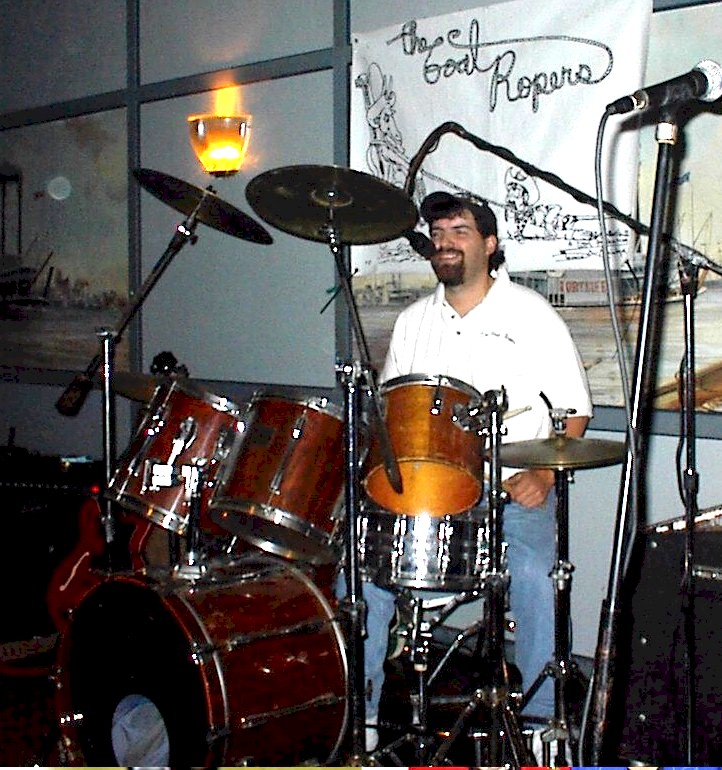 This is "Danny" Anne Marie's very Talented Son
Who also Plays Guitar, & Bass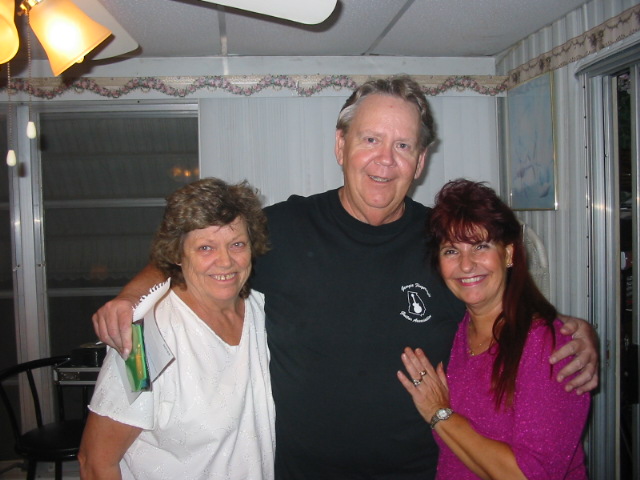 This is "Joe Jackson" & His Wife Alice
with Anne Marie
Joe was Anne Marie's Lead Guitar Player
for over 5 years!
Close Your Eyes while he is playing, and you'd
swear it was Chet Atkins!!!!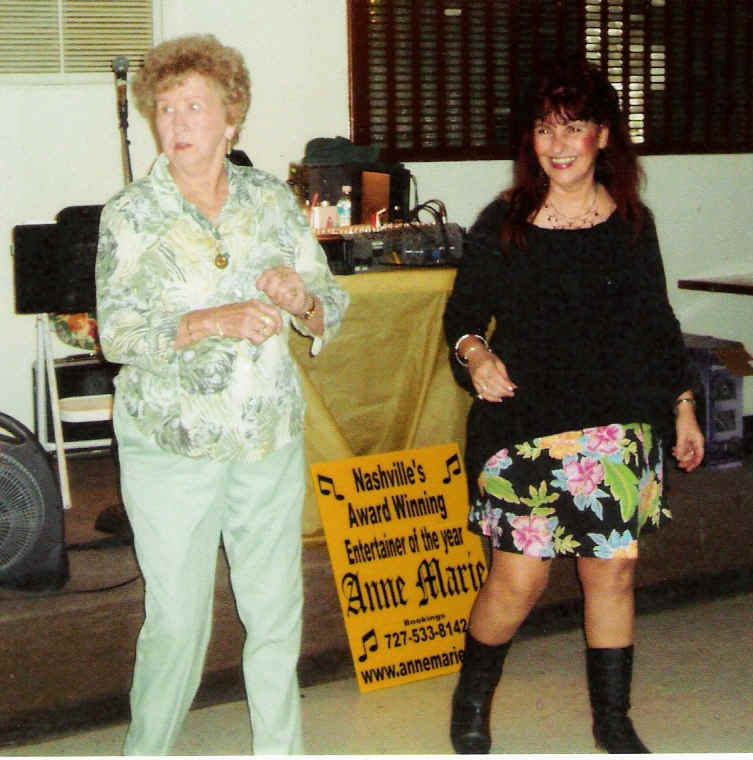 LENA & ANNE MARIE DOIN THE ELEC. SLIDE
AMER. LEGION POST 139 3-06

ART, SISTER SHANNON, & STEPHANIE & BABY SIS IN
CARRIAGE AT THE WAGON WHEEL 6/2006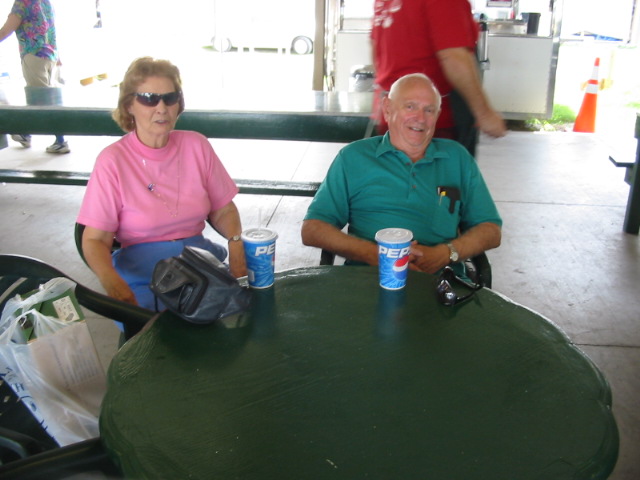 FANS AT WAGON WHEEL 6/2006

ANNE MARIE ON STAGE AT
WAGON WHEEL 6/2006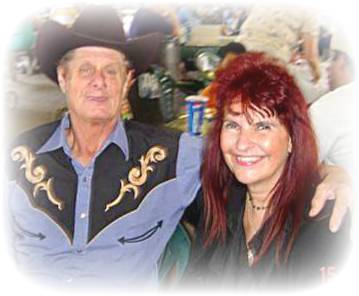 MUSICIAN "DONNY" & ANNE MARIE
AT WAGON WHEEL FLEA MKT 10-15-2006

ALAN & PATTY PARTYING AT FAIRWAY VILLAGE
OCT. 28, 2006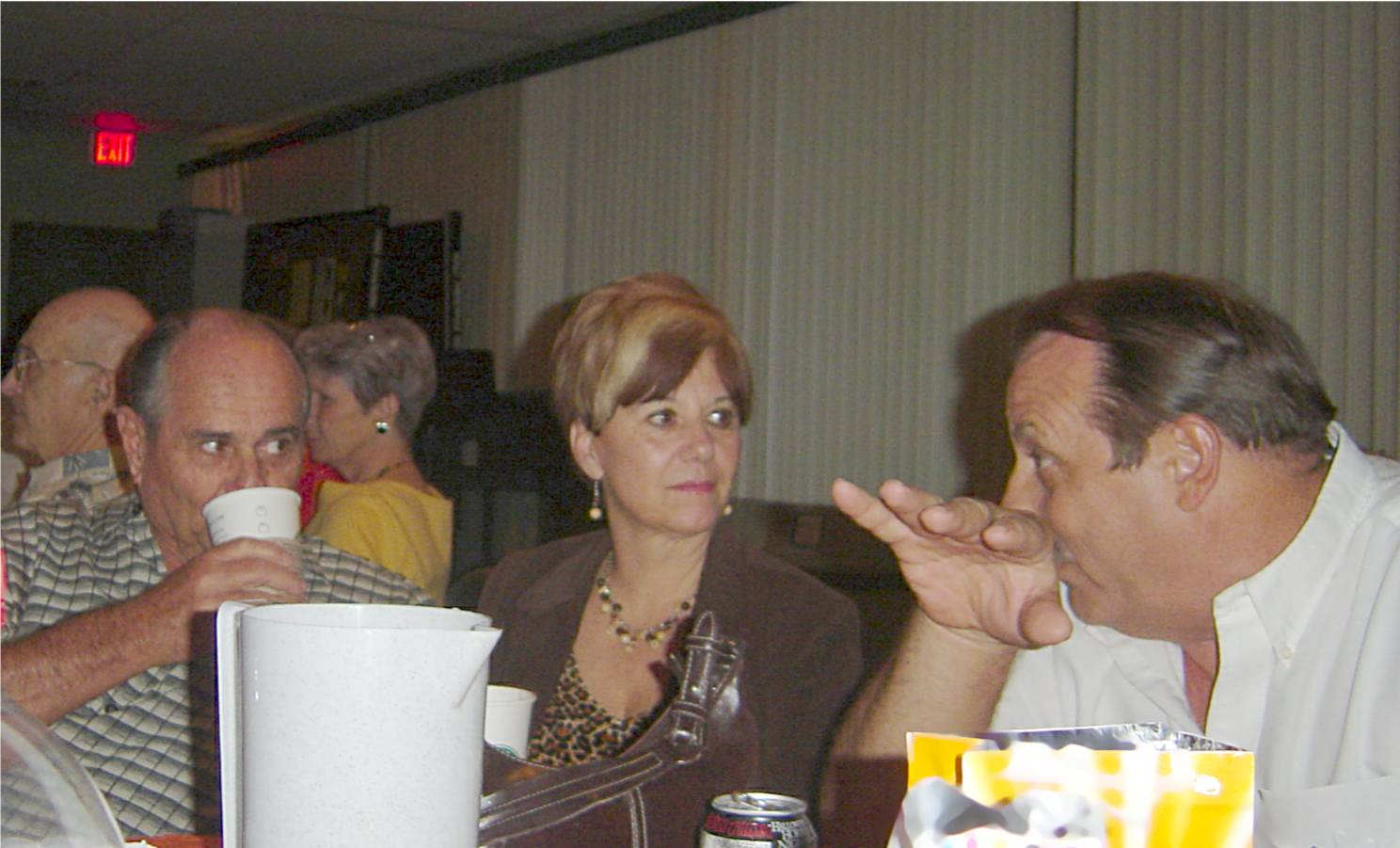 HENRY, JANICE & BOB IN DEEP CONVERSATION
AT FAIRWAY VILLAGE MHP OCT 28, 2006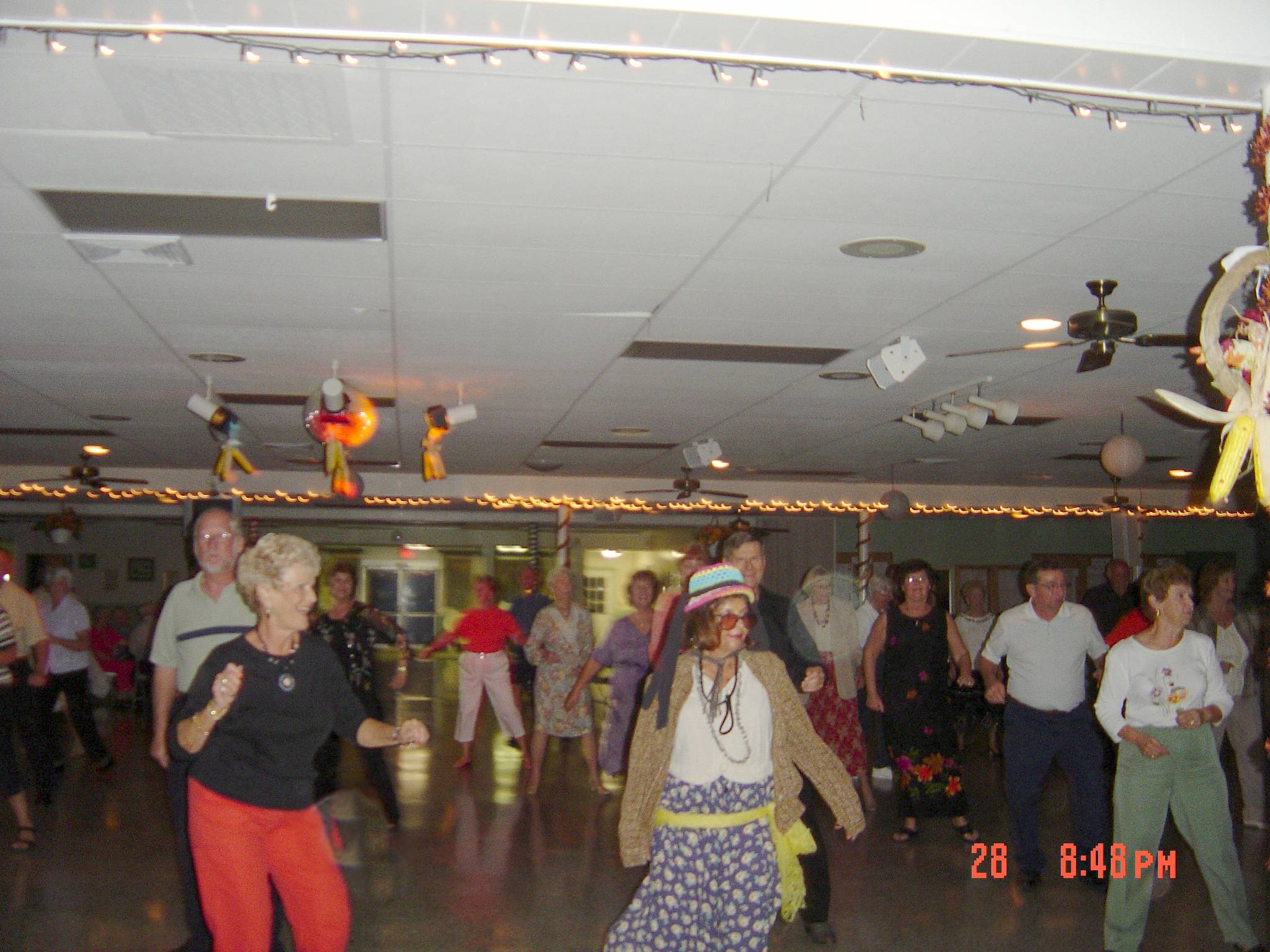 THEY SURE LOVE TO LINE DANCE AT FAIRWAY VILLAGE!! 10/28/06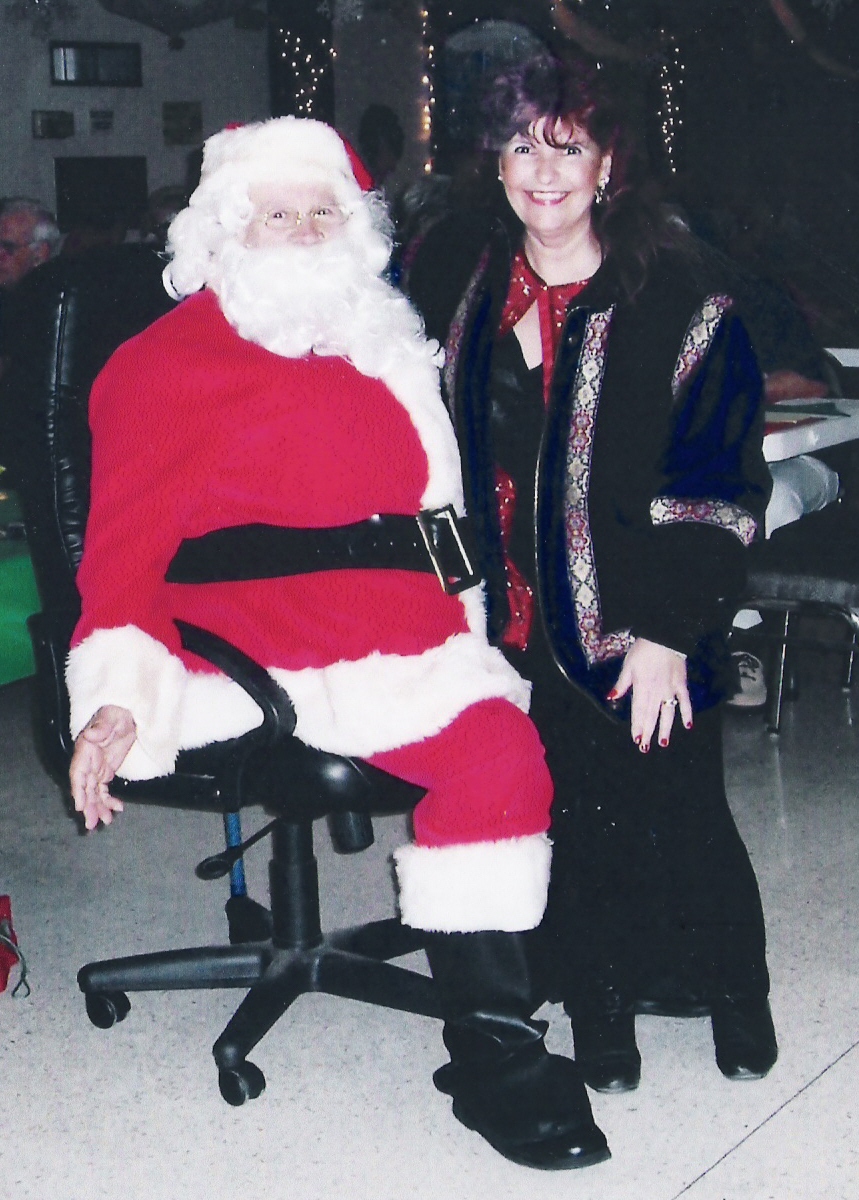 ANNE MARIE'S LETTING SANTA KNOW WHAT SHE
WANTS FOR CHRISTMAS!!! SUGAR CREEK MHP 12-06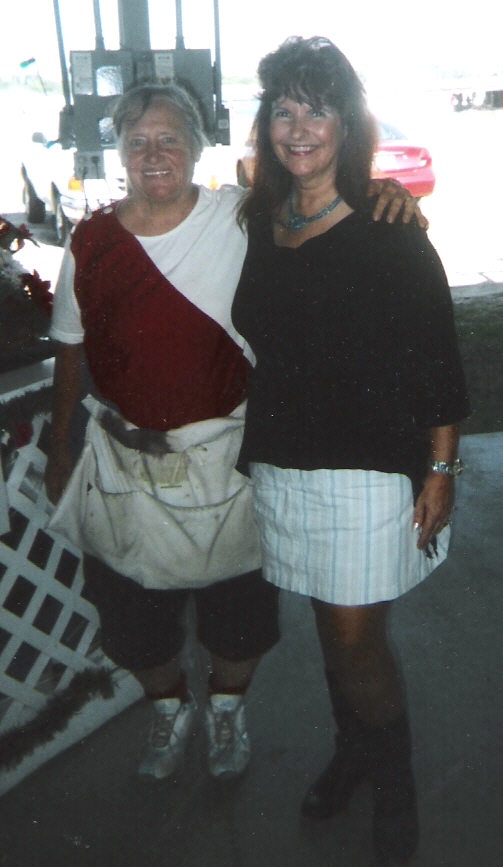 MY SPECIAL FRIEND AT THE WAGON WHEEL
OUR CHRISTMAS PARTY 12-06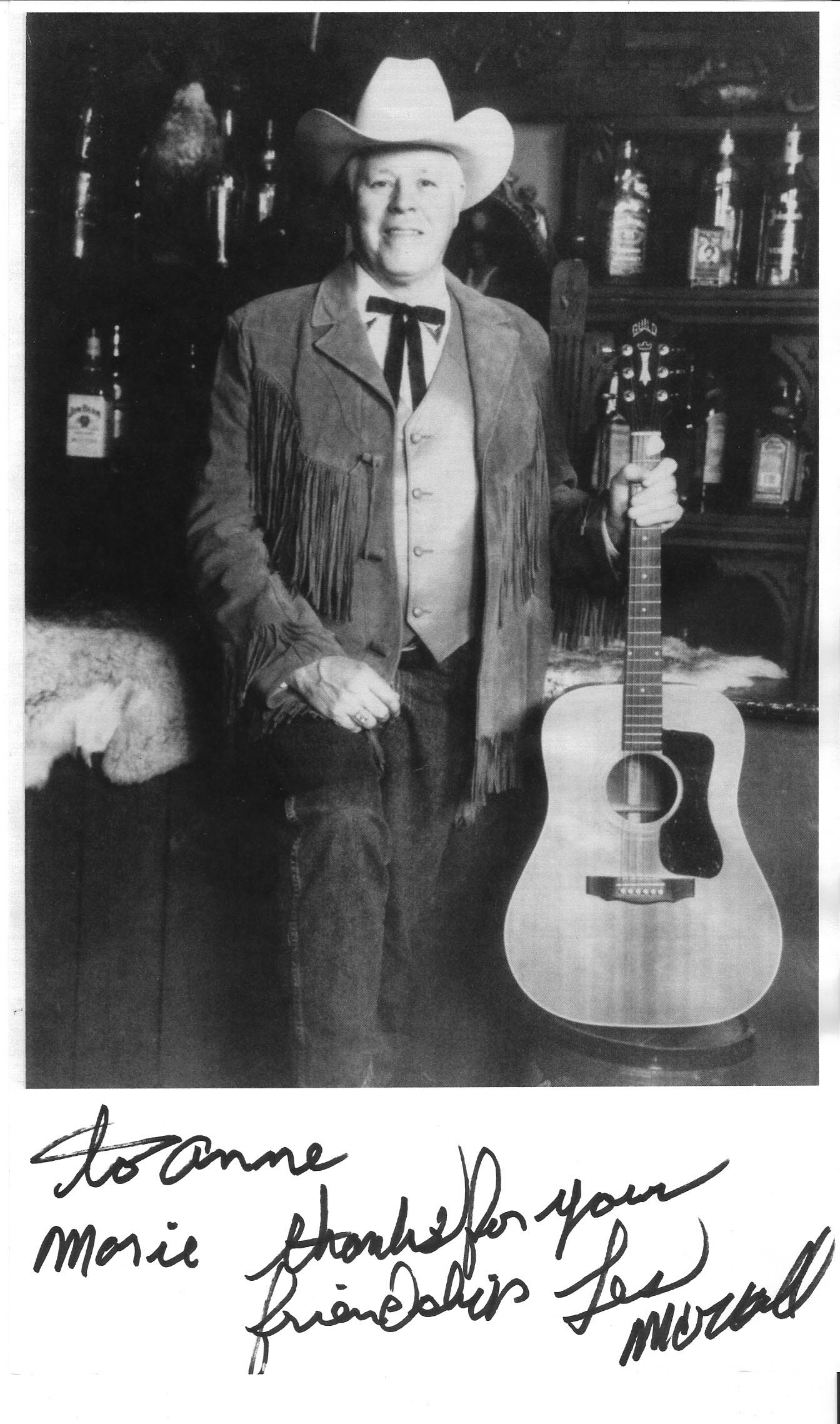 LES, A SPECIAL FRIEND FROM THE
WESTWIND BAND AT THE VFW.
LES HAS PERFORMED WITH MANY GREATS,
INCLUDING "SONS OF THE PIONEERS"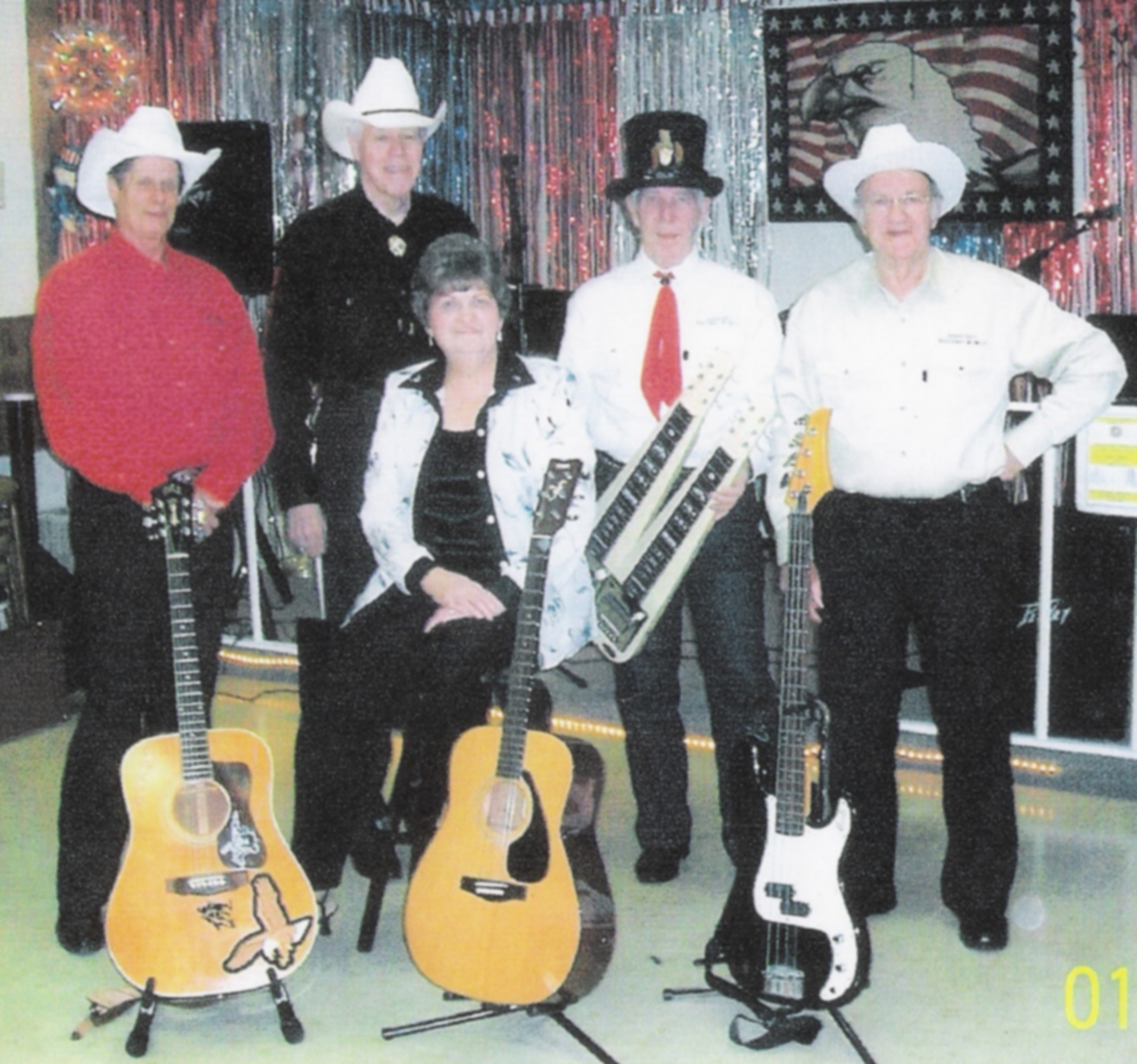 "WESTWIND "
DONNY, MARY-LYNN, LES, BOB & FRIENDS
JANUARY 2006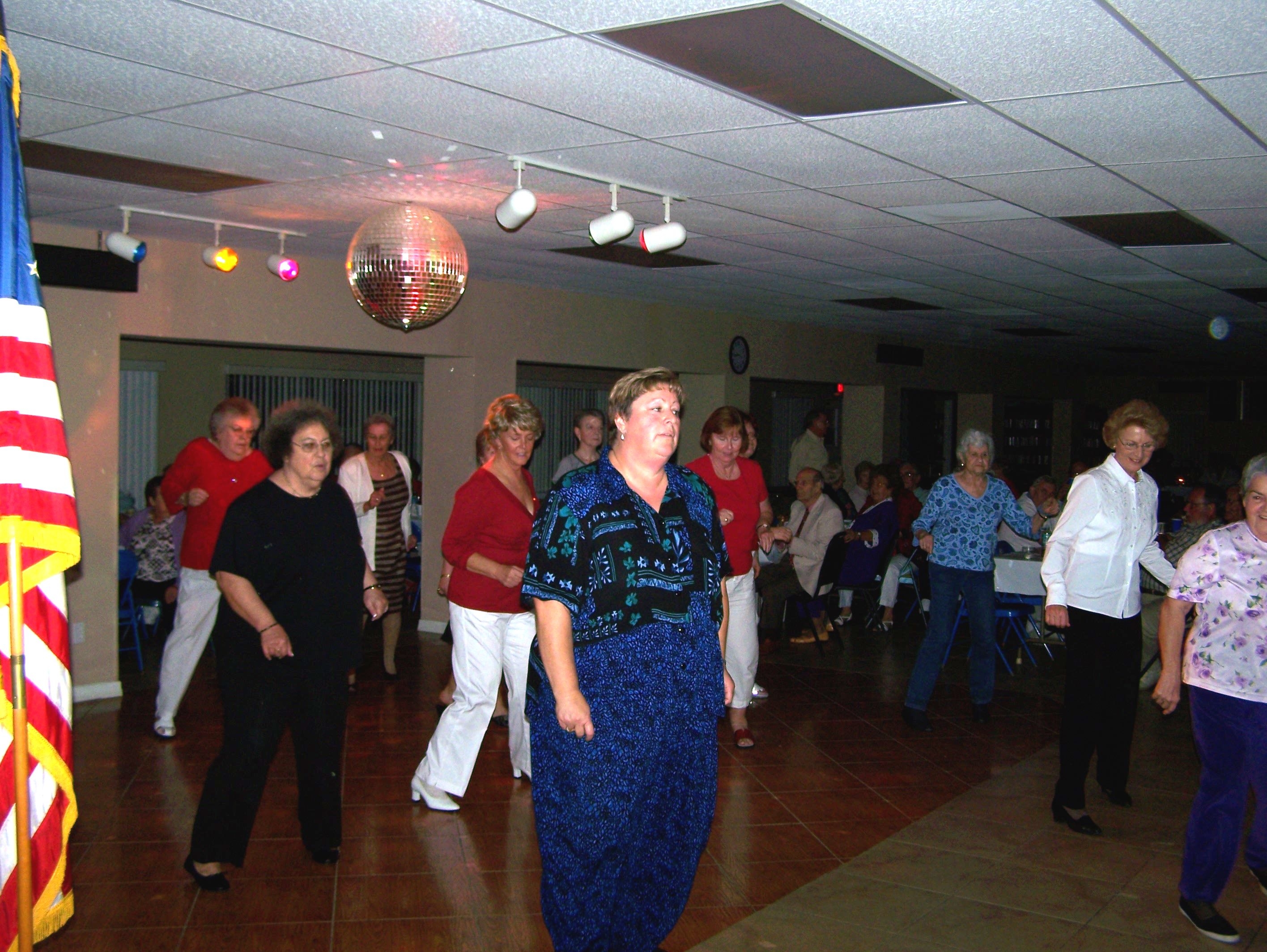 FRIENDS AT GATEWAY MHP DANCING UP A STORM-FEB. 07

SUE & ANNE MARIE-
AMERICAN LEGION POST 119-FEB. 07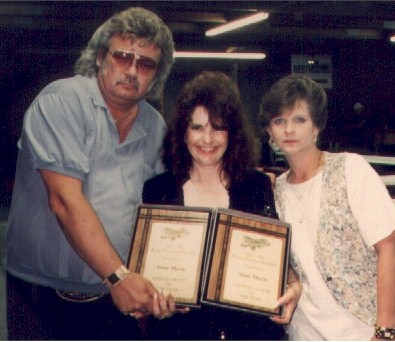 In Memory of My Producer "Jason Hawkins"
Founder of FoxFire Records, Wabash Records, &
AirPlay International of Nashville TN.
He was the Best, in everything he did.
And will be so missed by us all.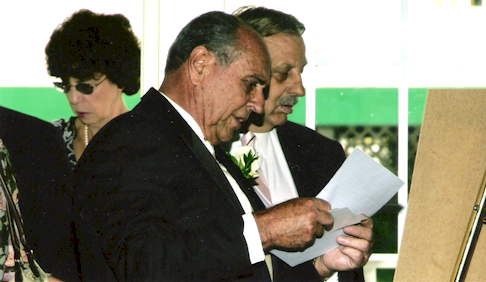 Henry's Wedding Day! May 12, 2007
Bob & Henry are going over the Seating arrangements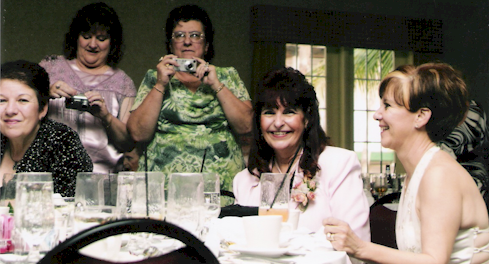 Janice & Henry's Wedding Day!
Janice & Anne Marie and Henry's Sister's in background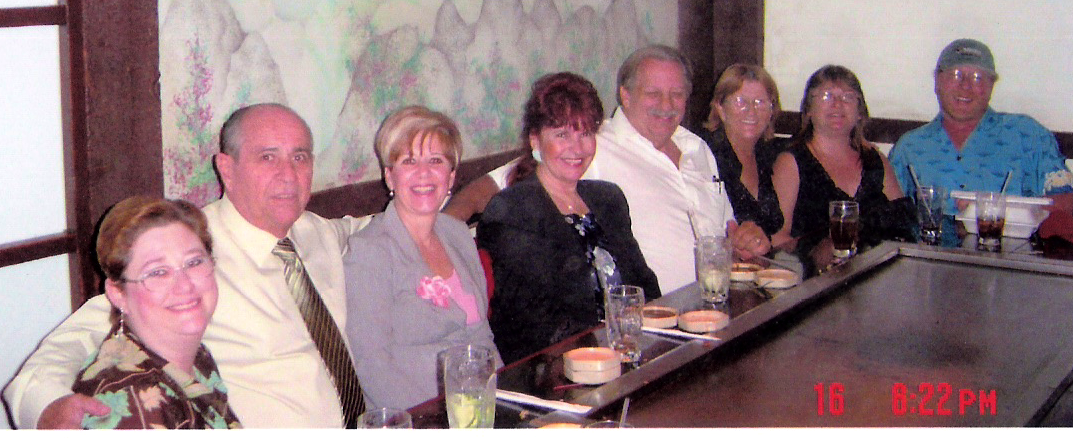 HENRY'S BIRTHDAY! (L/R) PATTY, HENRY, JANICE, ANNE MARIE, BOB, DONNA, LAURIE, STEVE 1/07

A LETTER FROM ONE OF ANNE MARIE'S FANS!! 12/16/2007
Just wanted to tell you how much I enjoy your singing and enjoy the fact that I can see you perform every week. You are truly gifted and very lucky to be able to sing in a way that makes people stop and say to themselves, That is a fine singer, or I wish I could sing that well. Just wanted to tell you, and join the many others I know that enjoy your singing. Is there a CD that you have made that is your favorite, that you are most especially proud of. I especially like to hear you sing Patsy, but have found that you have much more talent that just that. It's just that I have always had a fondness for her, and you do her better that she does, or maybe how I imagine she would be singing today, if she were still alive. I have the list of Cd's you have made on a little brochure you gave out, and while I don't particularly like country music, (except for Patsy), you I like. All of it, not just Patsy, and I swear I have never seen or heard you before I saw you at the wagon wheel. You just stirred my mind and made me want more of your music and at the same time I was thinking you could be really Big in music and didn't know you already do perform (I naively thought that I discovered you..) and in my opinion are big and deserve every accolade you get and though fame and fortune are overstated, I hope you make millions and get all the fame you absolutely deserve. It's my opinion that you are the Female performer of the Year each and every year that I have heard you (3-4yrs). Have you ever considered singing Reggae? I think you would perform "the beds to big without you" better that the original singers, (the Police/Sting). Look it up on the internet and you can hear it. Willie Nelson did Reggae recently and quite well too.Thanks for the listening pleasure you have given me. I hope to be able to order all 5 albums from you soon. Please don't think I am a crazed fan or a stalker, I am just an everyday guy who likes and appreciates the music you make. Don Floyd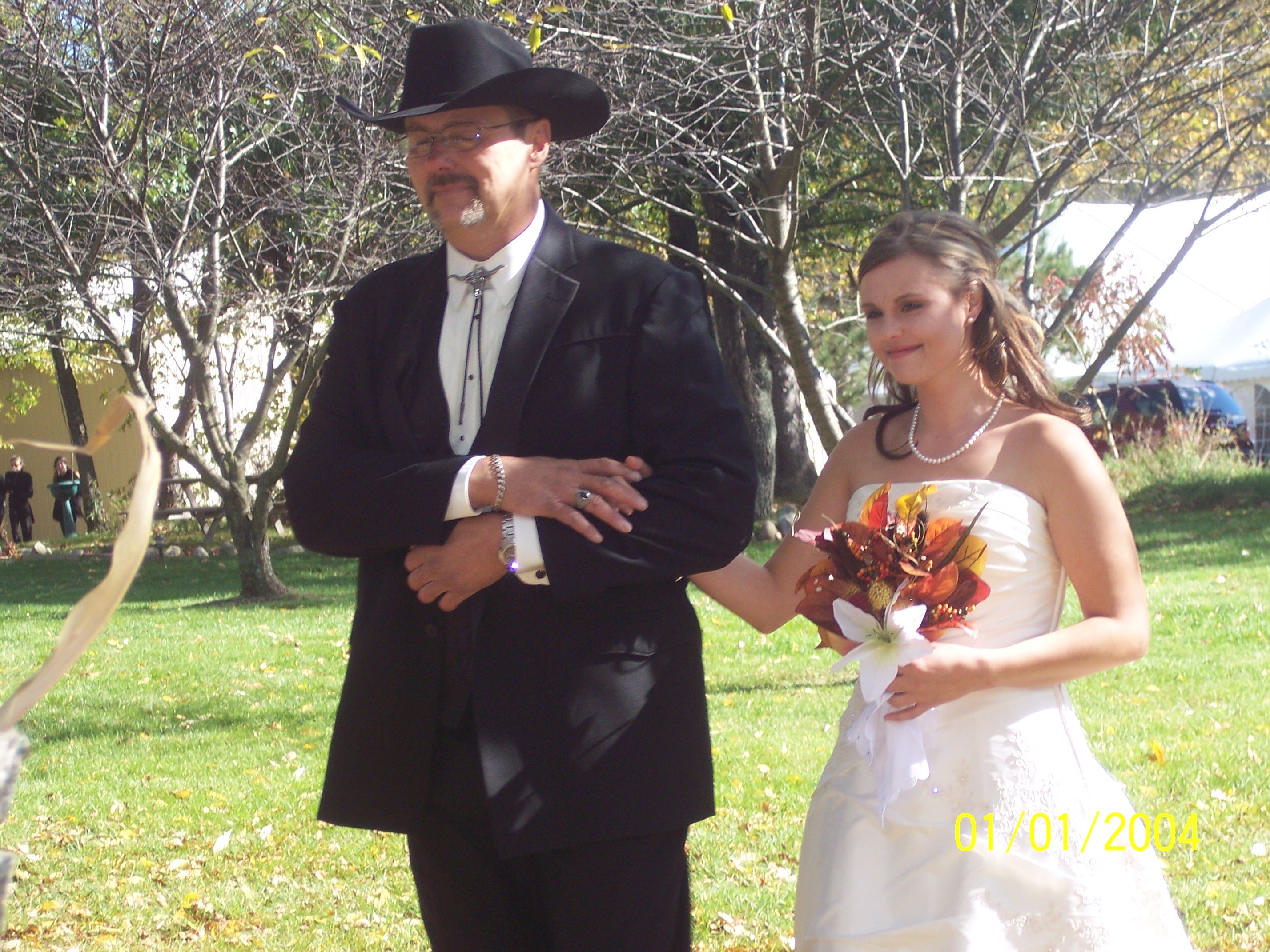 DAVE SHELBY WALKING HIS DAUGHTER SONYA
DOWN THE AISLE.
DAVE WAS MY RYTHM PLAYER FOR SOME OF MY SHOWS.
DAVE HAS A BEAUTIFUL VOICE.

KAREN POMA WITH HUSBAND FRANK.
KAREN WAS MY FAN CLUB PRESIDNET, AND DID A
SPECTACULAR JOB. I WAS LUCKY ENOUGH TO FIND KAREN
WHEN SHE RETIRED FROM BEING "ALAN JACKSON'S'
CHILDREN'S NANNY.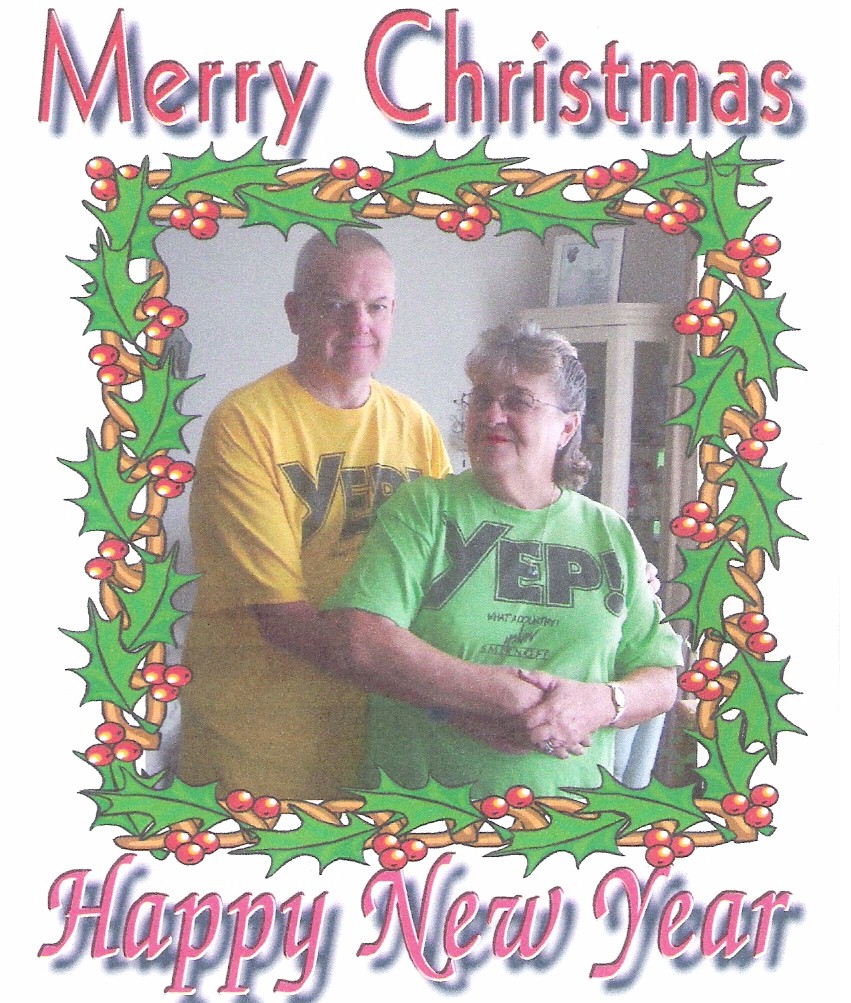 KENNY & CANDY! WAGON WHEEL FAVORITES!! 2007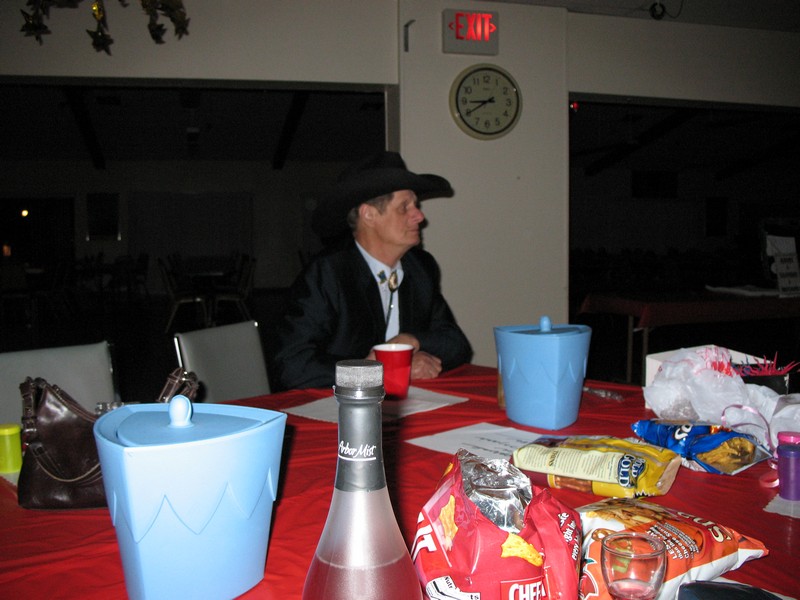 DONNY AT PARADISE ISLAND FEB. 08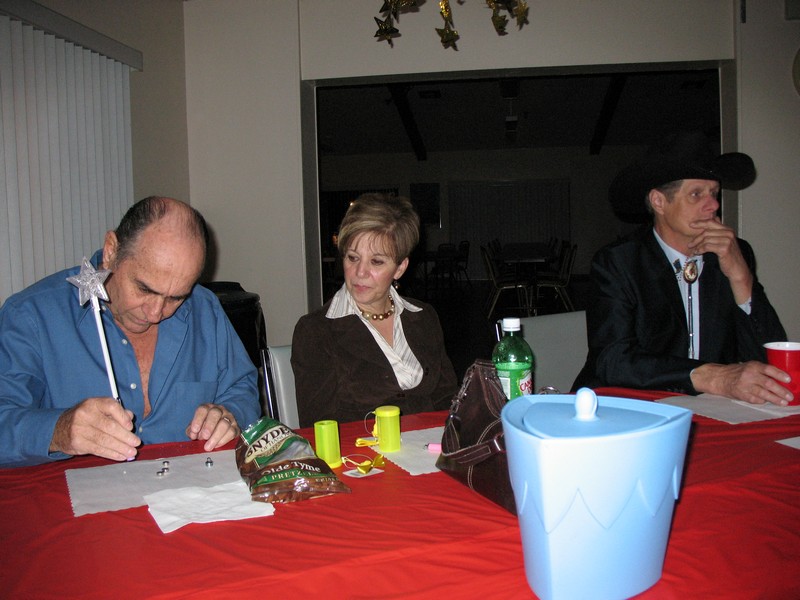 HENRY, JANICE, & DONNY AT PARADISE ISLAND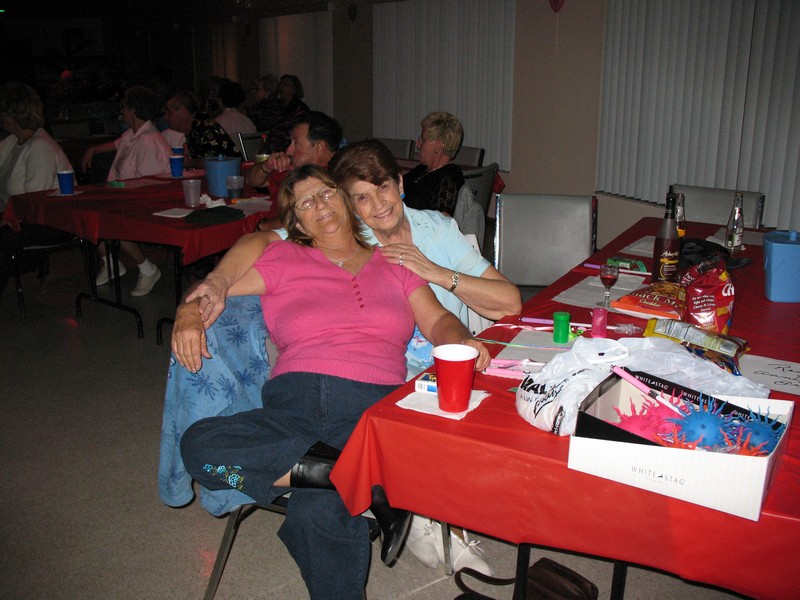 GLORIA & DONNA AT PARADISE ISLAND 2-2008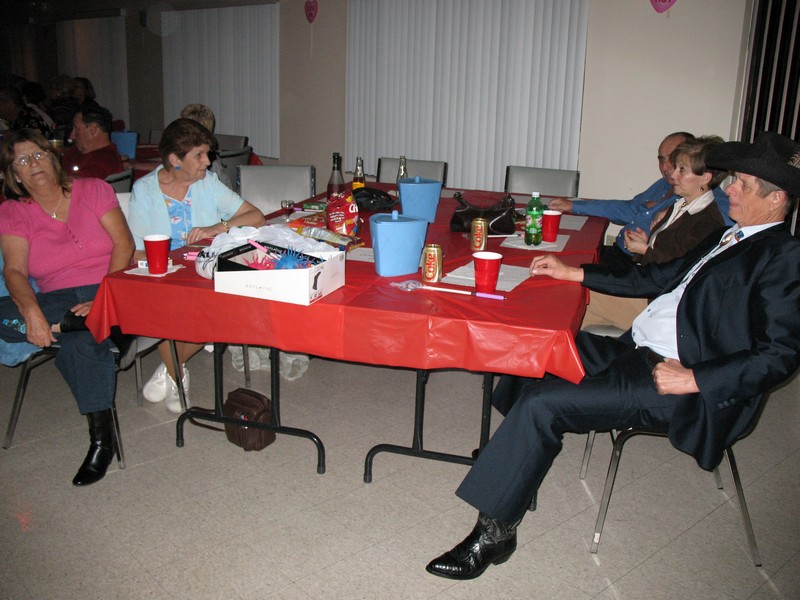 PART OF THE GANG AT PARADISE ISLAND 2-2008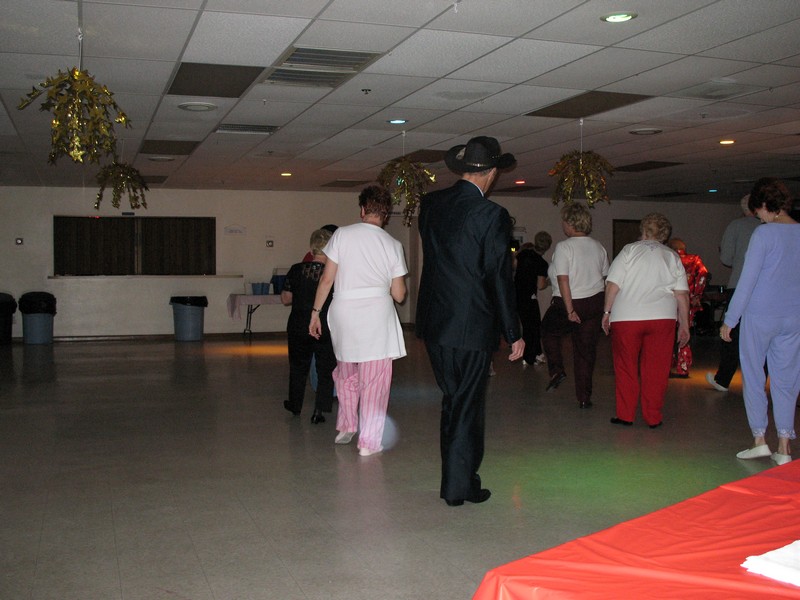 LINE DANCING AT THE PARADISE ISLAND PJ PARTY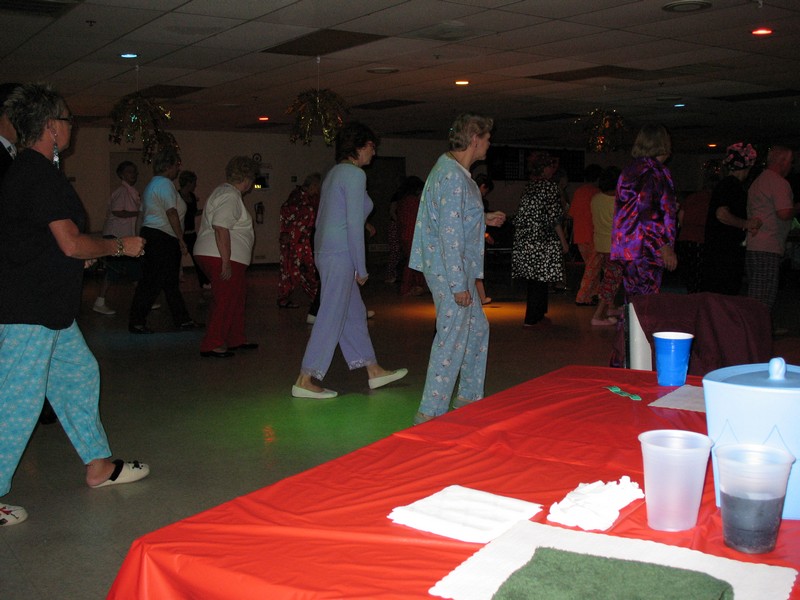 LINE DANCING AT THE PARADISE ISLAND PAJAMA PARTY 2-08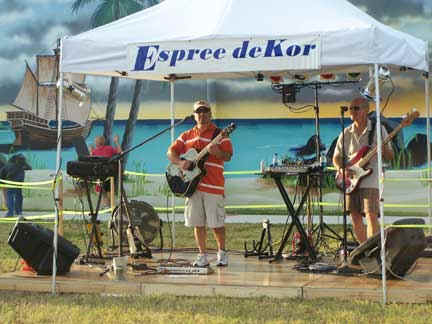 The Musical duo
Espree deKor
featuring Chris Della Penna, left, and Peter Amabile
performed May 3, 08 at the Taste of Seminole.
Note from Anne Marie:
I have had the honor of working with these 2 guys
and I must say that they are not only great musicians
but they are great people!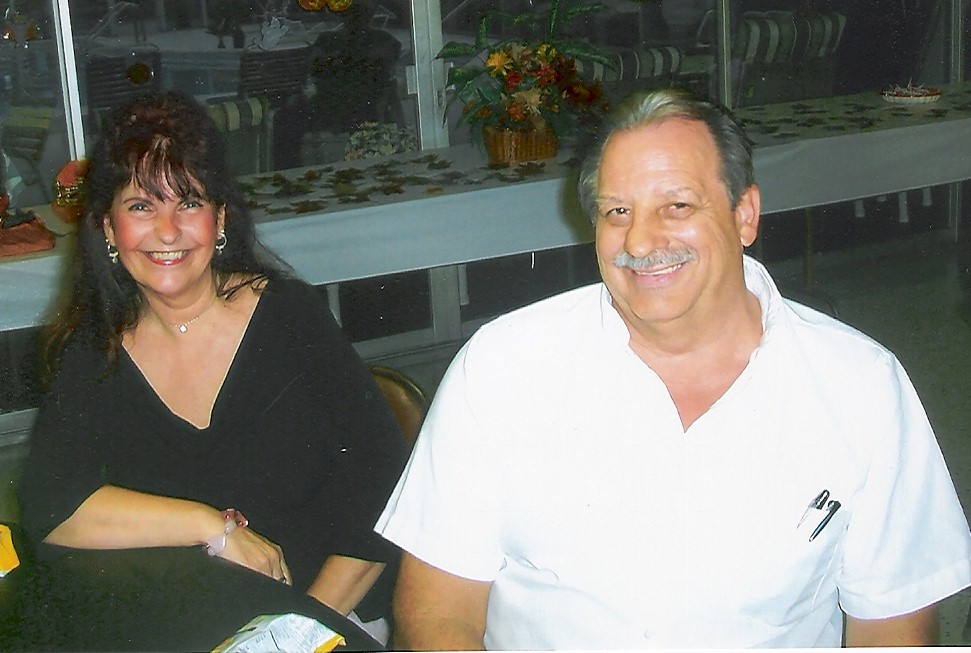 Anne Marie & Bob at one of her performances at
East Bay Oaks October, 2007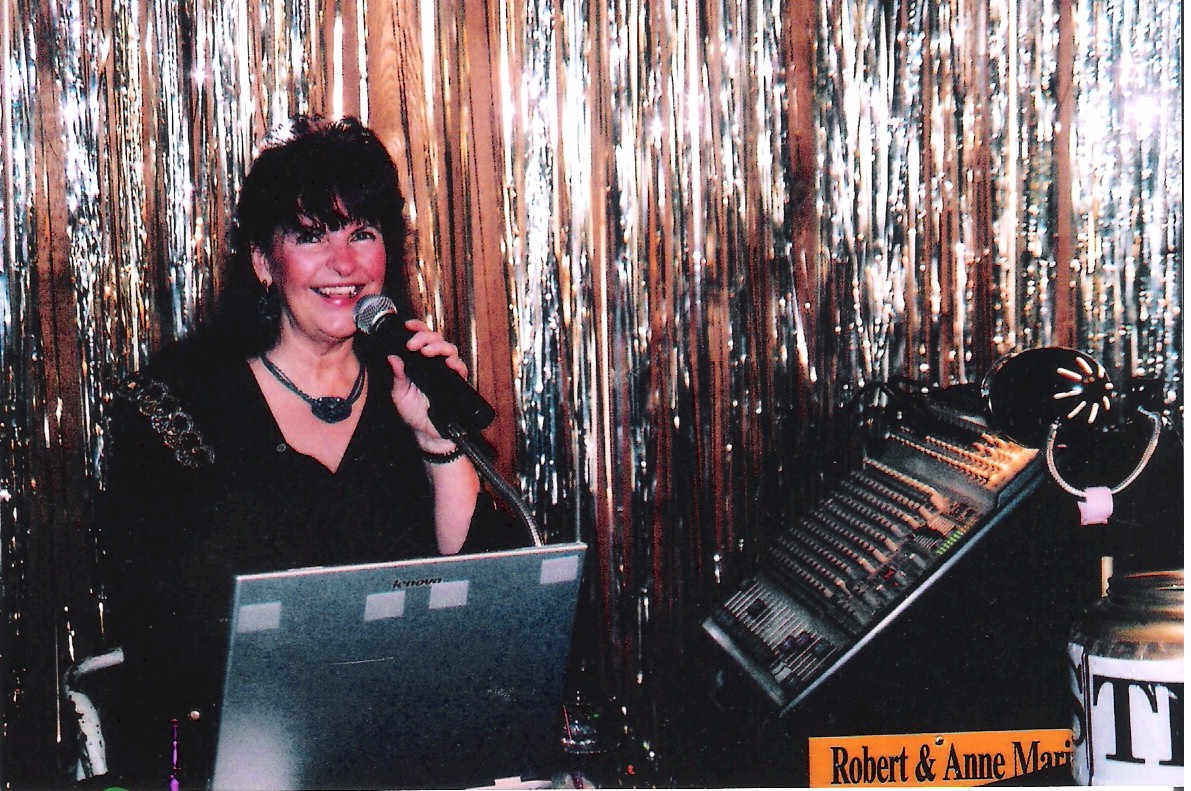 Anne Marie Performing At
American Legion Post 119 4/08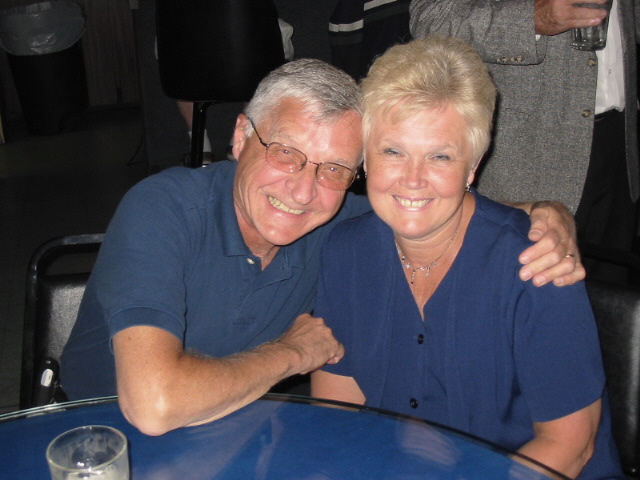 BARRY & MICHELLE AT POST 119
CELEBRATING HENRY & JANICE'S
1ST YR ANNIVERSARY 05/2008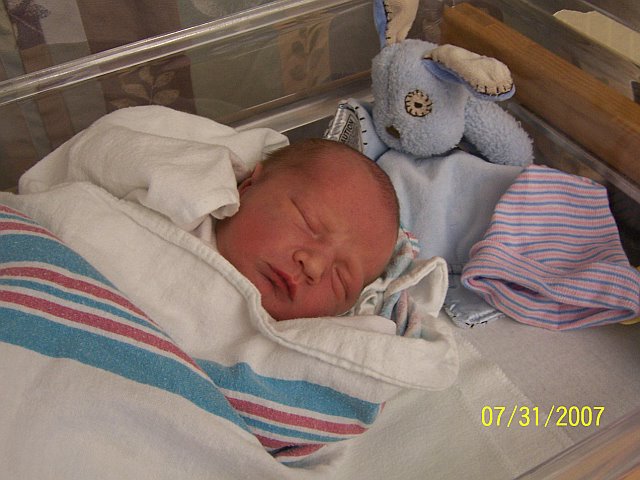 BARRY & MICHELLE'S NEW GRANDSON DERREK!
DATE ON THE PIC IS WRONG...I THINK
CONGRATULATIONS!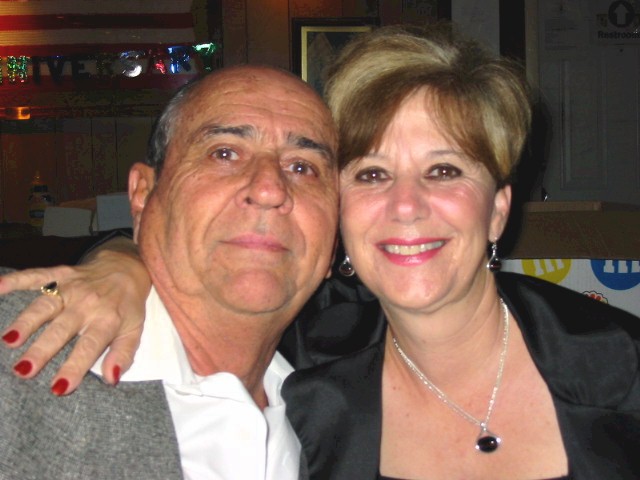 HENRY & JANICE 1ST YR ANNIVERSARY 5/08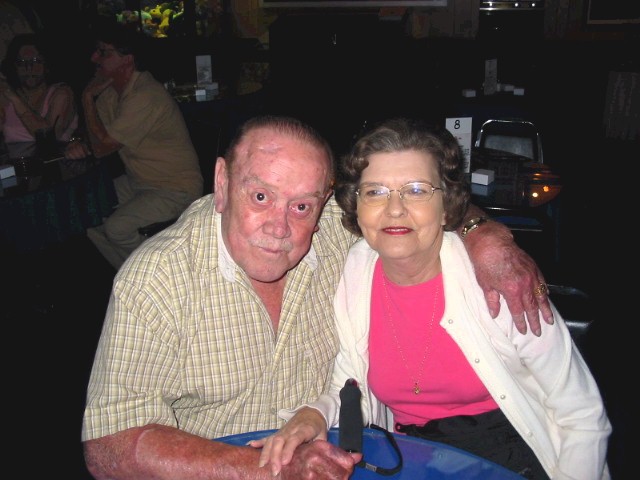 MIKE & JO MITCHELL AT POST 119 05/08

HENRY & JANICE DANCING 5-08 AT POST 119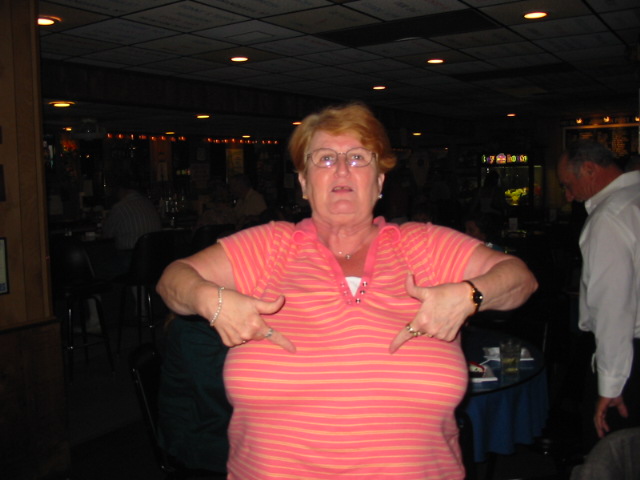 GLORIA IN "ALL HER GLORY" AT POST 119
BY THE WAY, SHE SURE CAN SING!!!! 5-08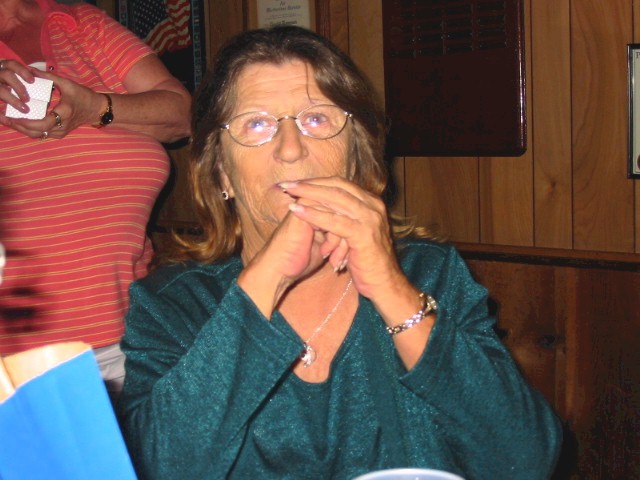 DONNA AT HENRY & JANICE'S ANNIVERSARY 5/08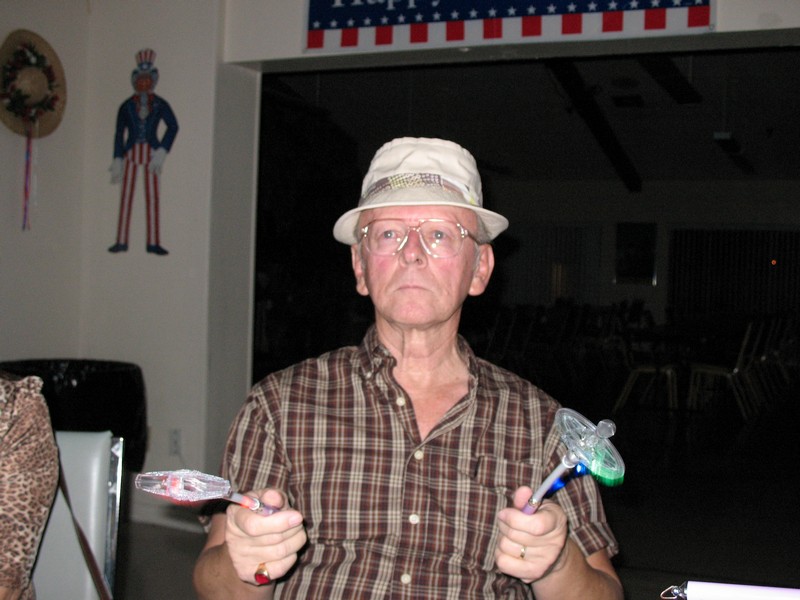 RICHARD: ANNE MARIE'S "RODEE". A GREAT FRIEND TOO!
PARADISE ISLAND 7-19-08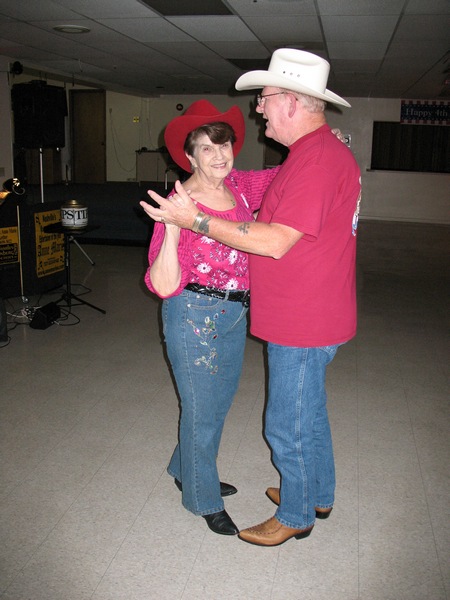 GEORGE & GLORIA OUR FANS & FRIENDS,
&
GREAT DANCERS FROM PARADISE ISLAND 7-19-08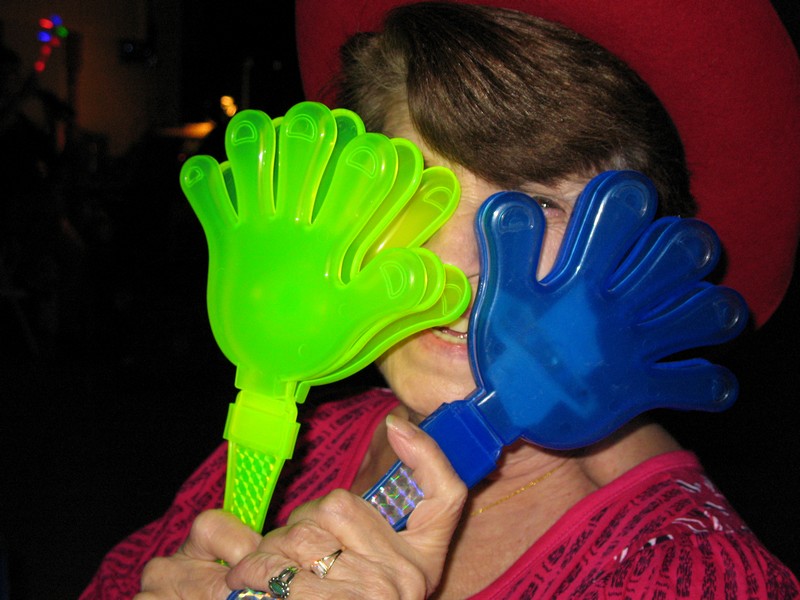 PEEK A-BOO WE SEE YOU...GLORIA! PARADISE ISLAND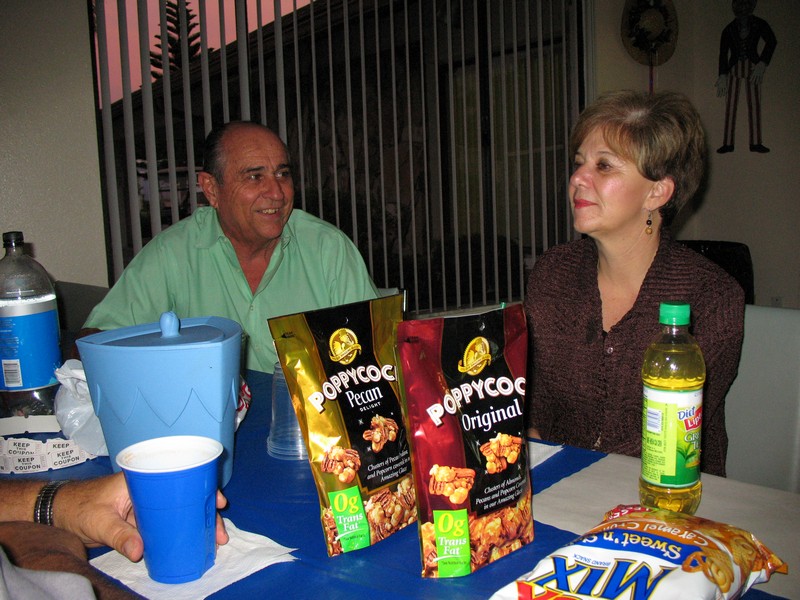 HENRY THINKS HE HAS IT MADE BECAUSE HE GAVE
JANICE SOME POPPYCOCK..HA HA 7-19-08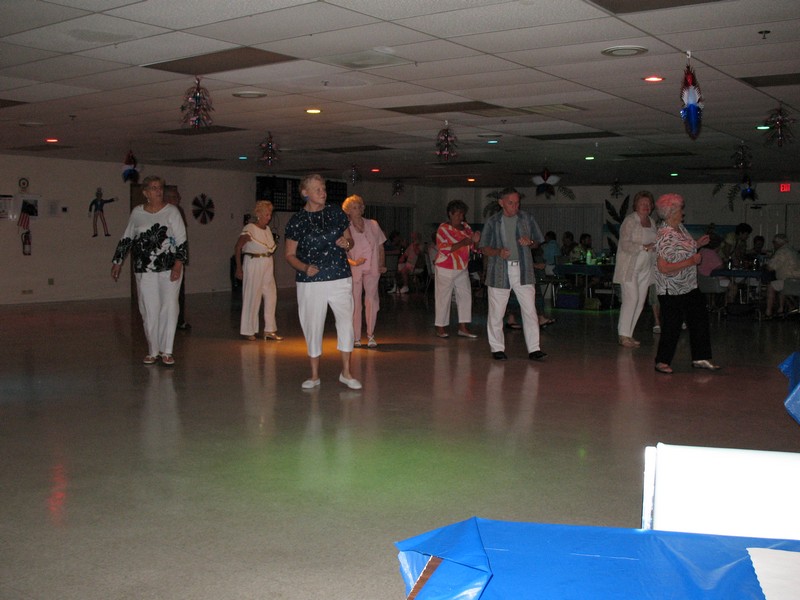 HAVING FUN, FUN FUN AT PARADISE ISLAND!! 7-19-08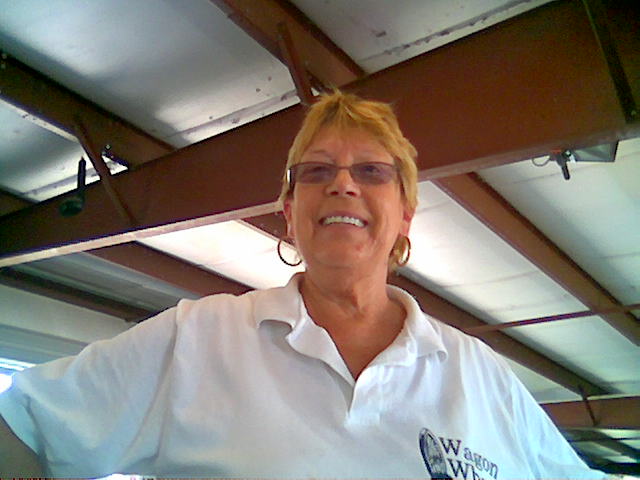 Hey Herta!!!!
She Makes the greatest COFFE, ELEPHANT EARS & FUNNEL CAKES!
Herta has a booth in the Wagon Wheel Flea Mkt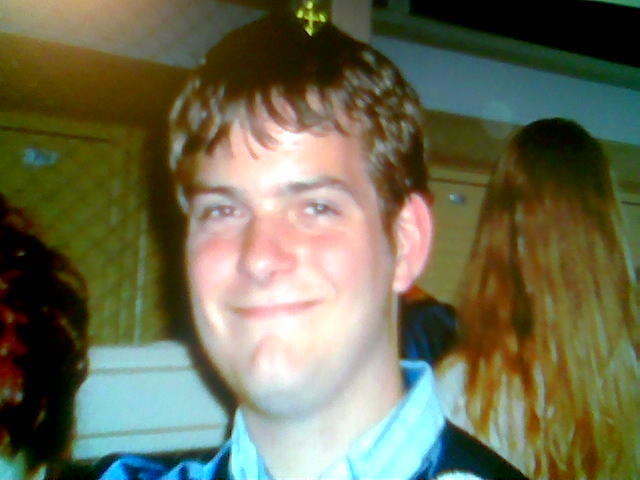 My Pride & Joy, Friend, & Grandon - Josh Graduation 6/07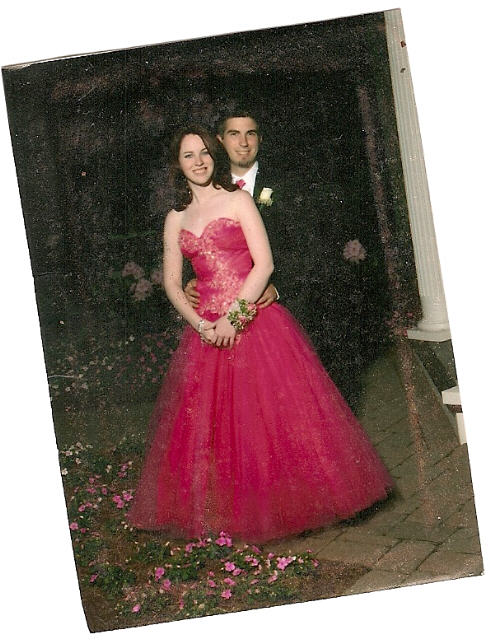 My Other Pride, & Joy & Friend is my Grandson Dan.
& Nikki
Prom Night 2008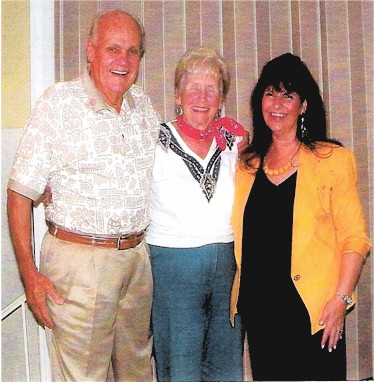 Point West-Ben & Dorothy 11/2008

Anne Marie having a great time at West Shore Village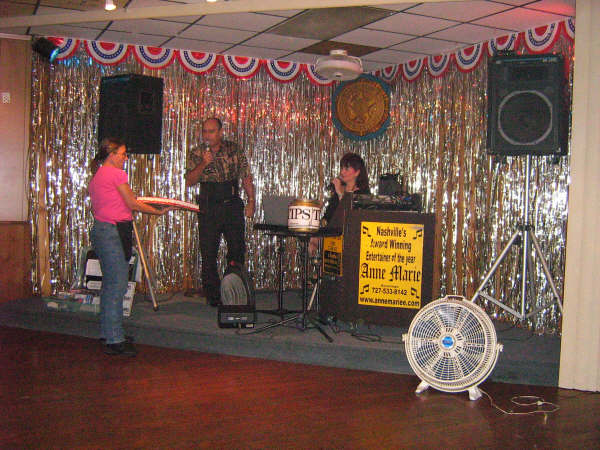 Henry & Janice Presented me with this cake after being away for 16 days
taking care of
My Sister & Dad Oct 15, 2008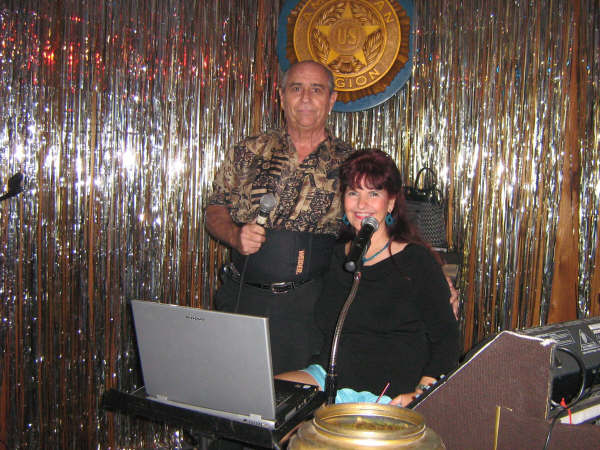 Henry Having a great time singing with Anne Marie at Post 119 10-15-08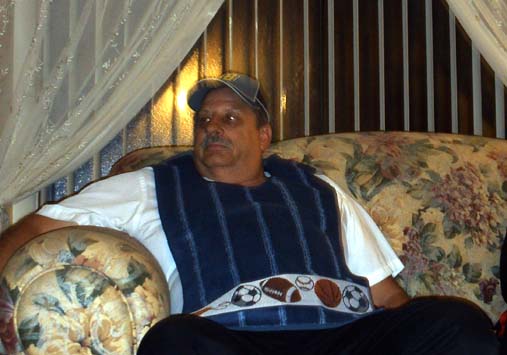 BOB WEARING HIS BIB FROM DONNA & HIS CAP
FROM WANDA & RAY!!! MERRY CHRISTMAS! 2008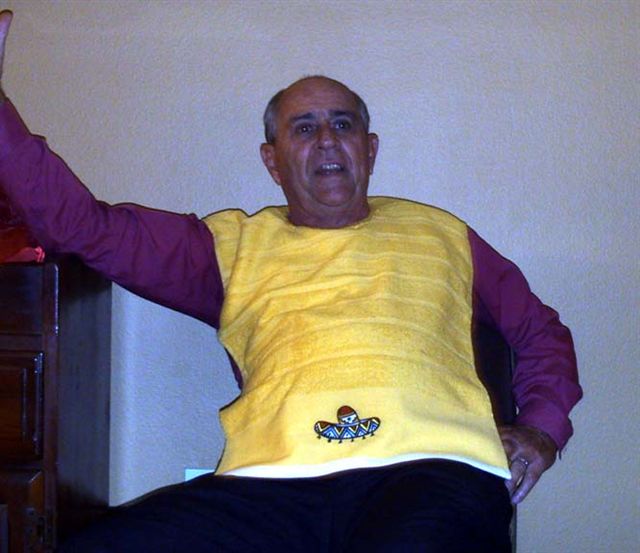 HENRY WEARING THE BIB DONNA GOT HIM FOR
CHRISTMAS 2008!!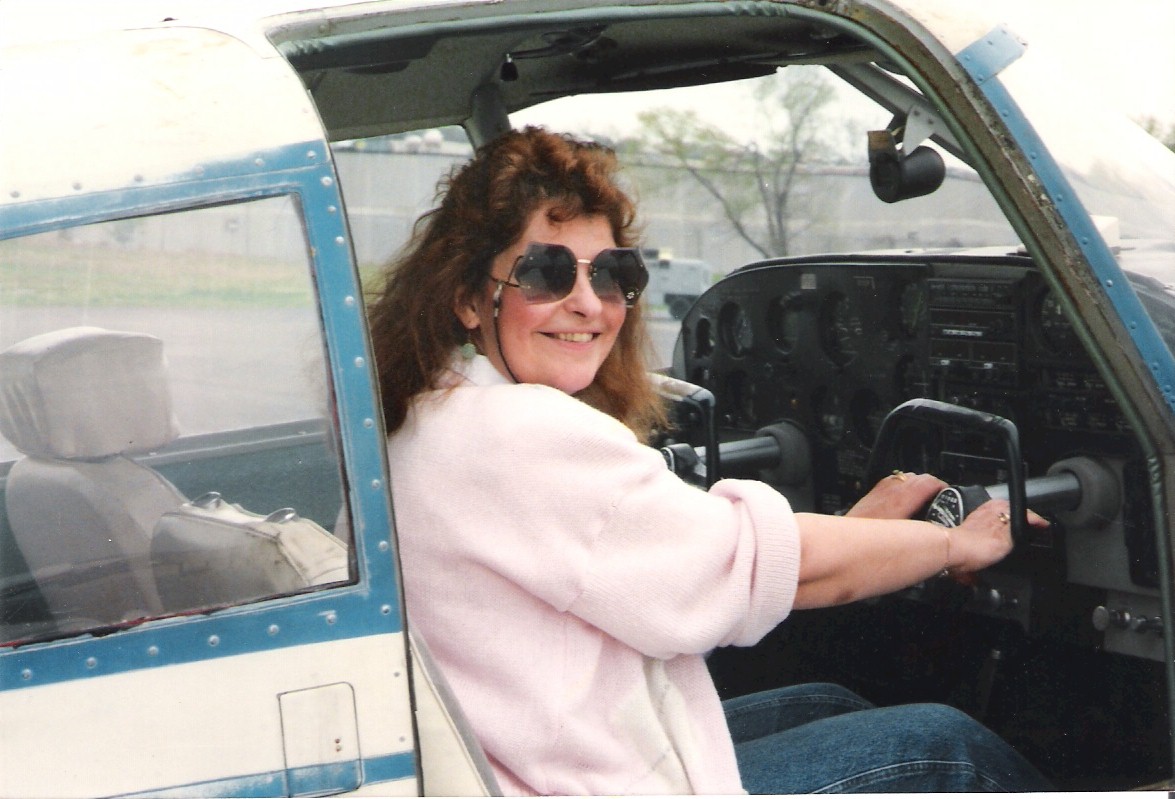 ANNE MARIE BEHIND THE CONTROLS OF THE COMMANCHE 1990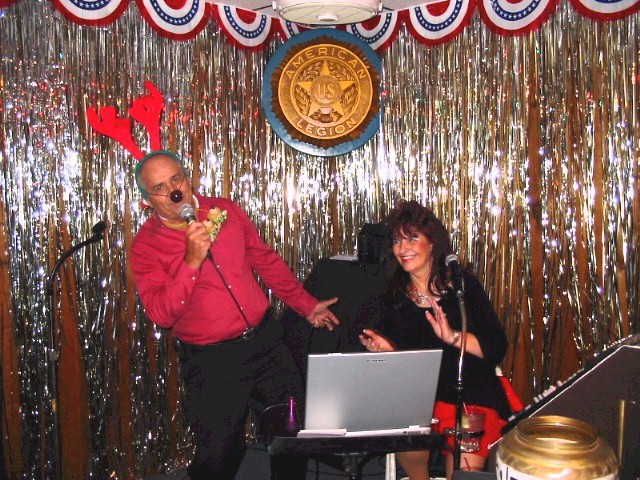 HENRY BEING RUDOLPH????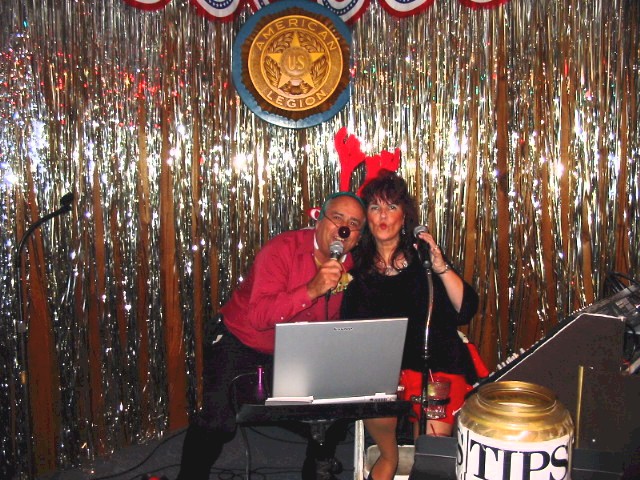 ANNE MARIE IS KISSING WHO????? 12/2008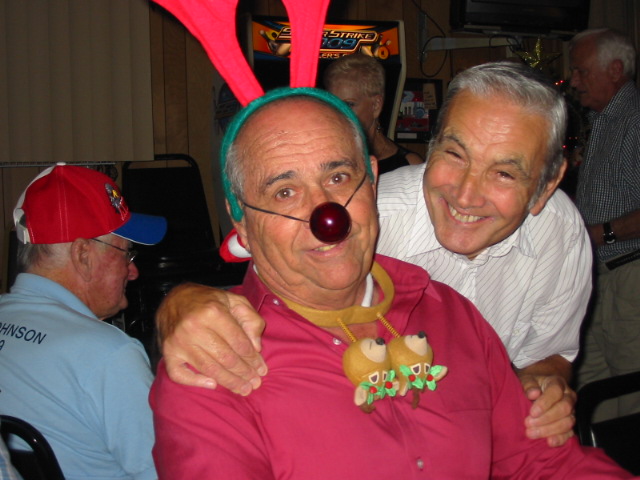 HENRY & JOHN WITH RUSS IN BACKGROUND..FUN FUN FUN!!
AMERICAN LEGION POST 119. I TOLD YOU WE HAVE A BLAST!!!!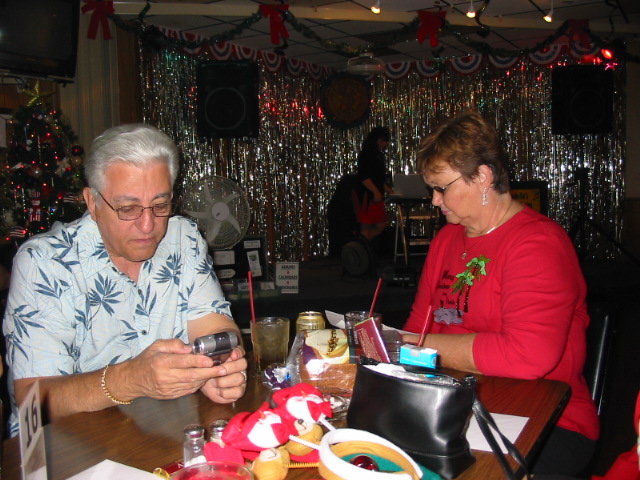 RAY & WANDA...HEY WHAT'CHA DOIN????? 12/2008 AMERICAN LEGION 119
HI RIGHT BACK AT YA' MARK!
AMERICAN LEGION POST 119
12/2008
MARK IS THE COMMANDER
AT THE POST, A GOOD
FRIEND, AND A GREAT
COOK!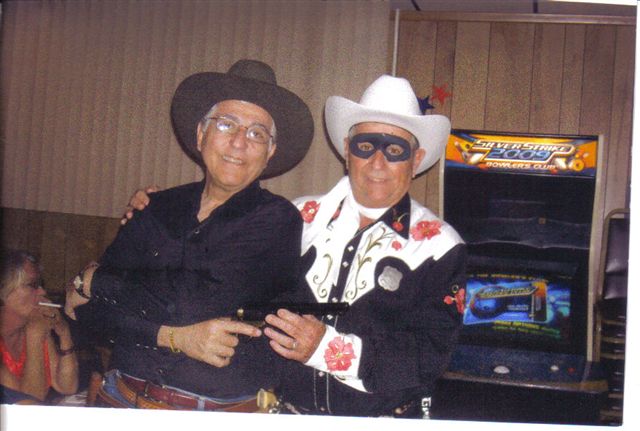 COWBOY RAY & COWBOY HENRY AT THE
AMERICAN LEGION COUNTRY DINNER 1/09

LEON (STEEL) JOE JACKSON (LEAD) LLOYD WOODS (RHYTHM) ANNE MARIE JOHN (BASS)
SHOW IN RIVERVIEW FL JANUARY 19, 2009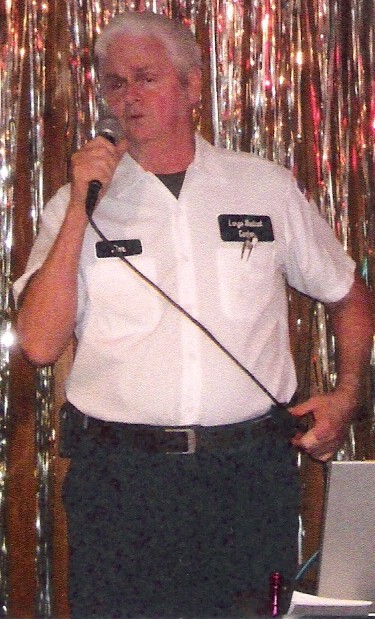 TIM SINGING ELVIS TUNES AT POST 119 1-08

OUR PRECIOUS BROTHER-IN-LAW DAVID


WELCOME TO MY GREAT, GREAT NIECE HEATHER!
DIANE'S BRAND NEW GREAT GRANDAUGHTER 2009
(Diane is Anne Marie's Sister)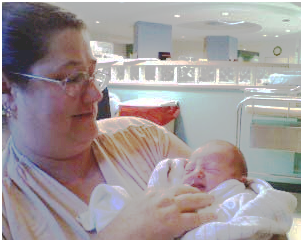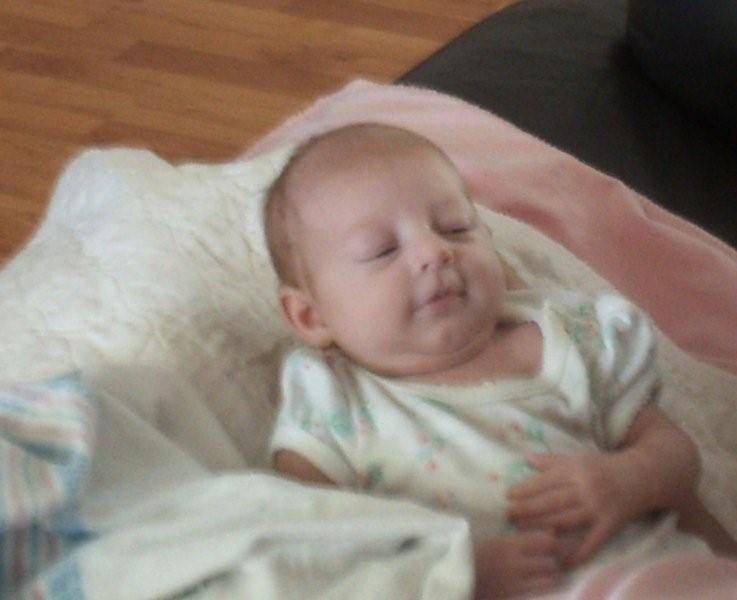 CONGRATULATIONS TO
"NANA" PATTY
& WELCOME
KARA NICHOLE
(Patty is the daughter of Anne Marie's Fan Club
President-Donna)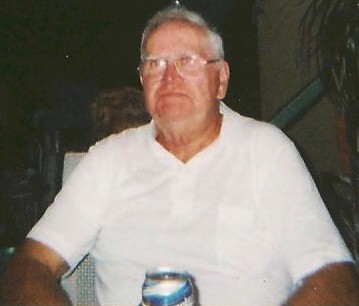 ROY POST 119

KAY, LARRY & ANNE MARIE POST 119 04/2009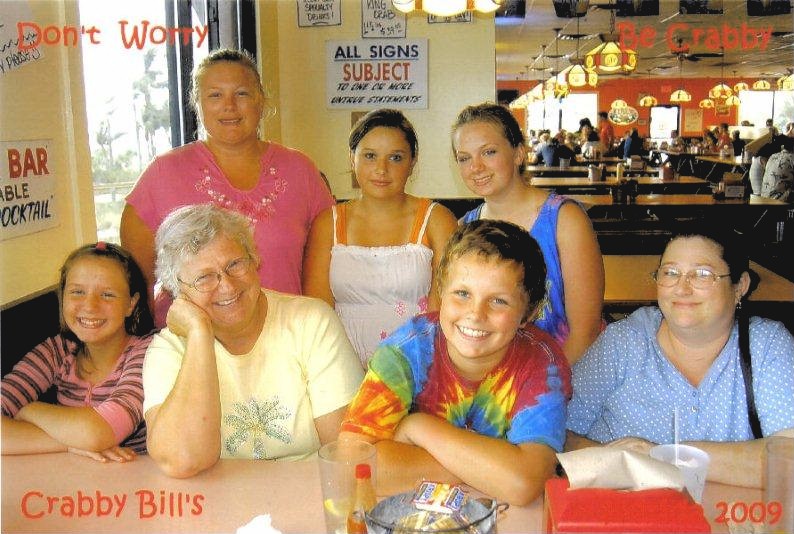 BARB, MICHELLE, & THE GANG VISITING FROM WISCONSIN
& PATTY ON THE FAR RIGHT
THEY STAYED WITH ANNE MARIE'S FAN CLUB PRESIDENT DONNA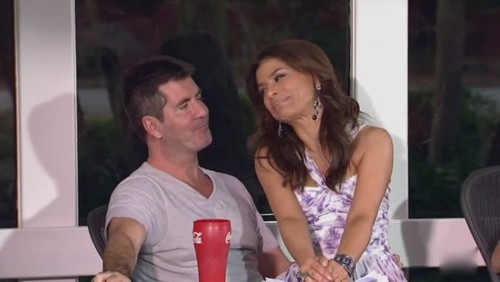 Simon & Paula

Bob, Les, and Chuck Smith at 4th of July parade in Kenneth City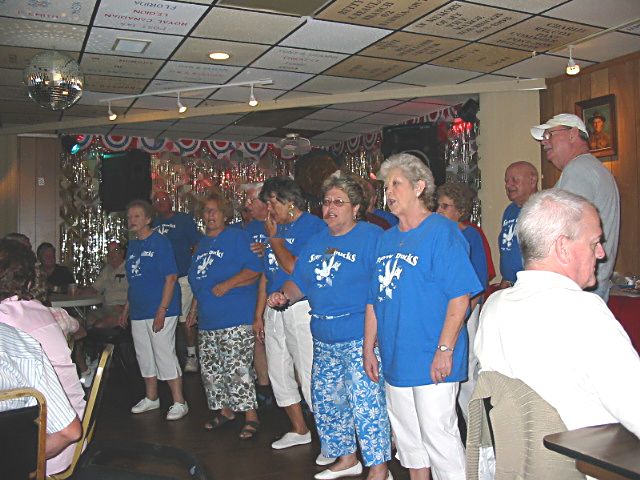 OUR SNOW DUCKS SINGING THEIR ANTHEM AT THE
AMERICAN LEGION POST 119 ON WEDNESDAYS 3/2009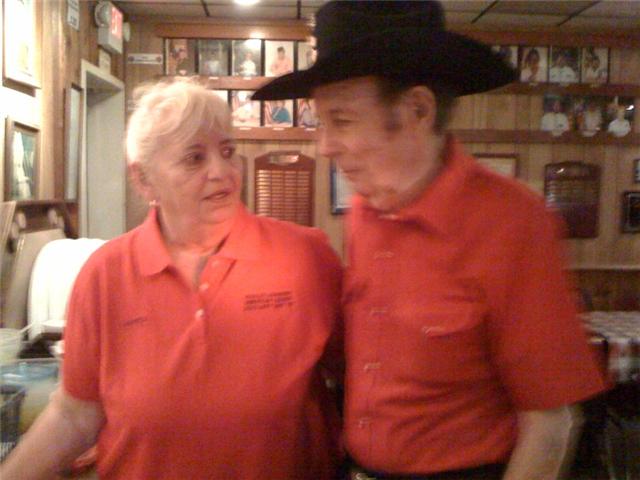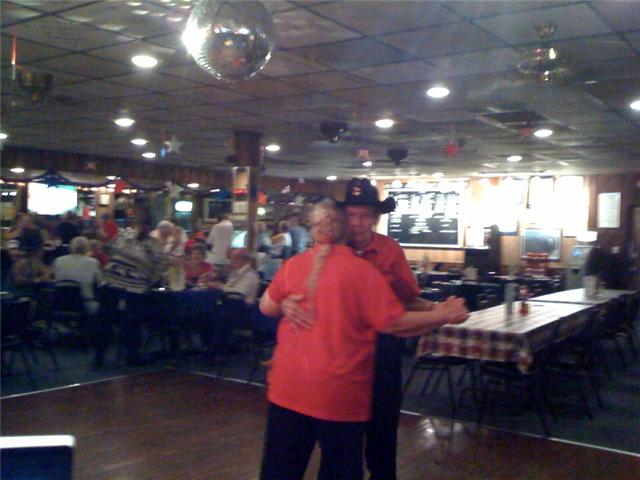 LORETTA & GEORGE CELEBRATING THEIR
BIRTHDAYS & ANNIVERSARY
AT THE AMERICAN LEGION POST 119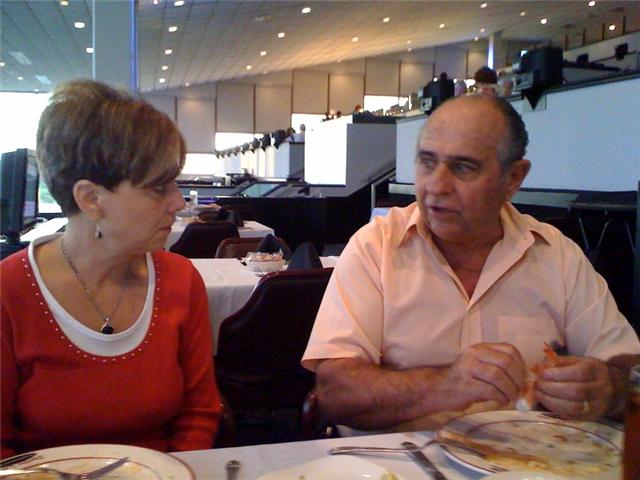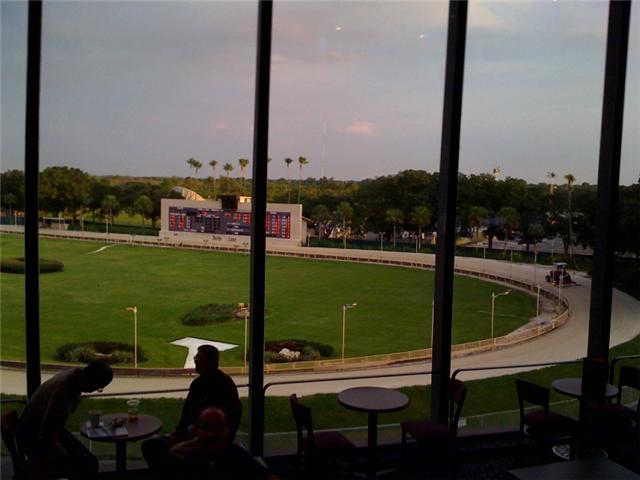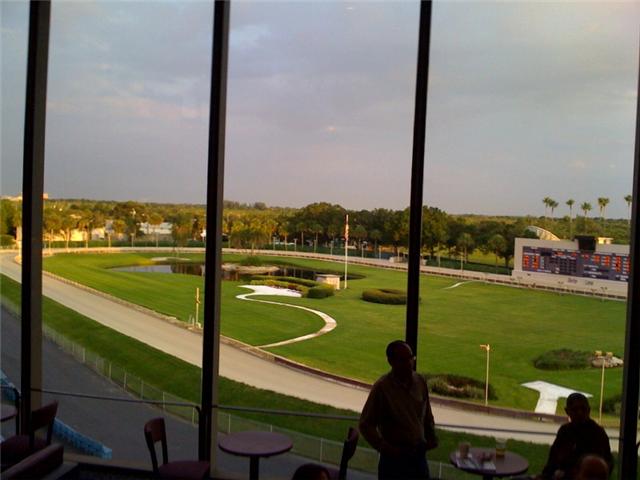 HENRY, JANICE, BOB & ANNE MARIE HAVING A WONDERFUL
NIGHT OUT AT THE DERBY LANES ON GANDY BLVD. 09/2009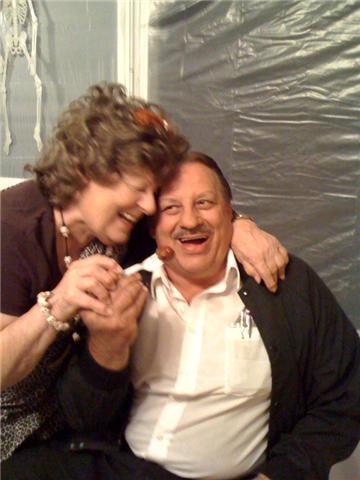 KAY TRYING TO STEAL BOBS MEATBALL!
HALLOWEEN PARTY WITH LARRY & KAY
LARRY & KAY...IS THAT YOU???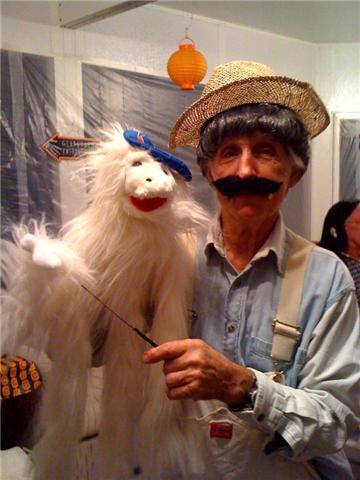 WHO'S YOUR FRIEND LARRY????????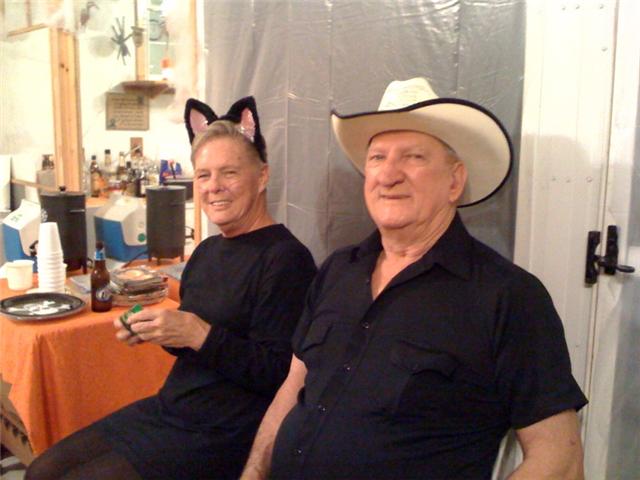 MAUREEN & ERNIE..WOW...YOU ROCK!!! 10/2009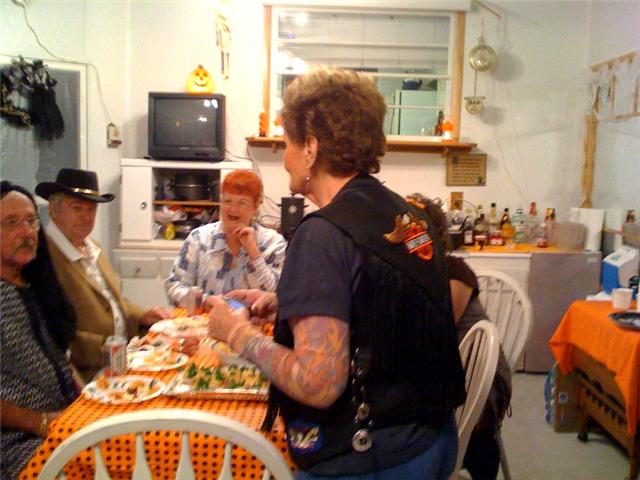 (L-R) RAY, OBIE, JOY, KAY (HIDING) & ROWE HALLOWEEN PARTY 2009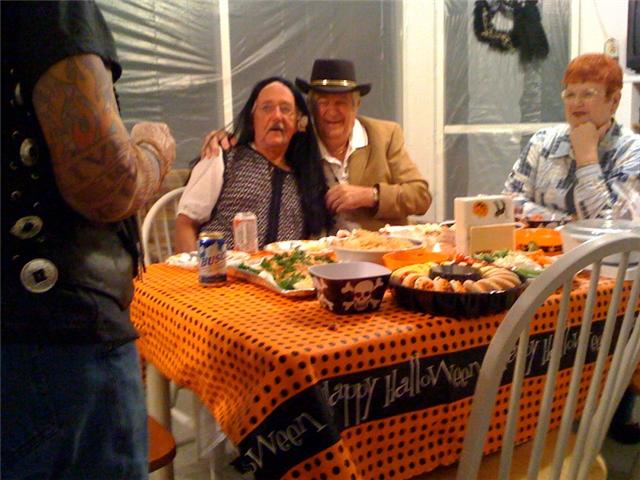 OH WHAT A LOVELY COUPLE THEY MAKE!!! RAY & OBIE & JOY
HEY....ISNT 3'S A CROWD???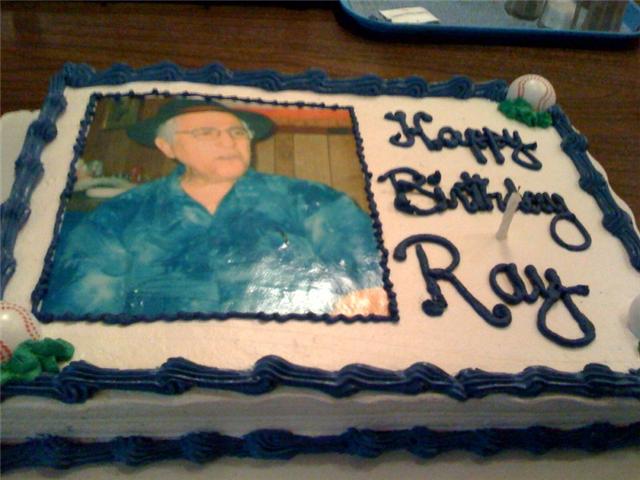 RAY'S BIRTHDAY PARTY AT THE AMERICAN LEGION POST 119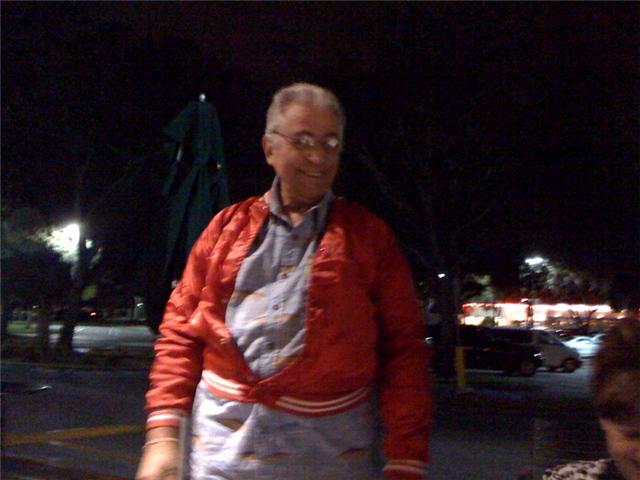 WHEN YOUR COLD YOU'LL WEAR ANYTHING...RIGHT RAY???
AFTER AMERICAN LEGION POST 119 GIG . WE ARE AT STARBUCKS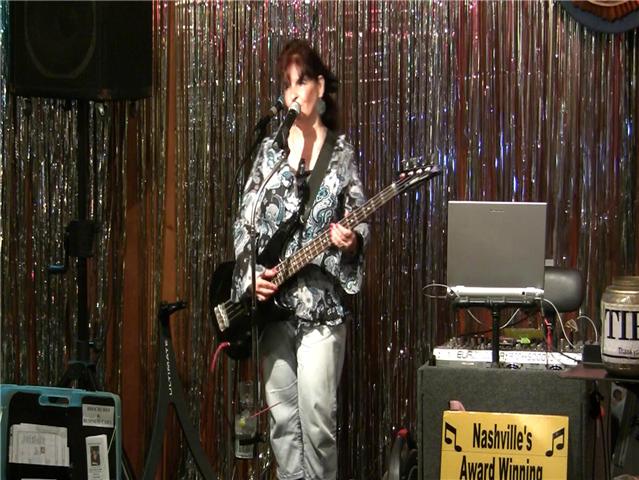 ANNE MARIE PLAYING BASS AT GIG AT POST 119 2009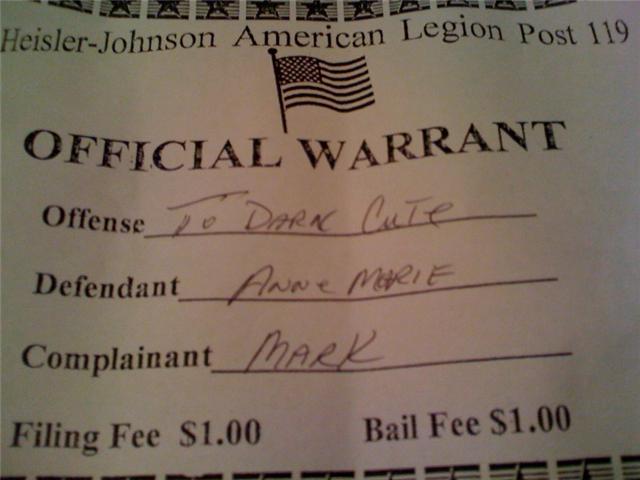 ANNE MARIE ARRESTED AT POST 119 SHE WAS THROWN IN JAIL!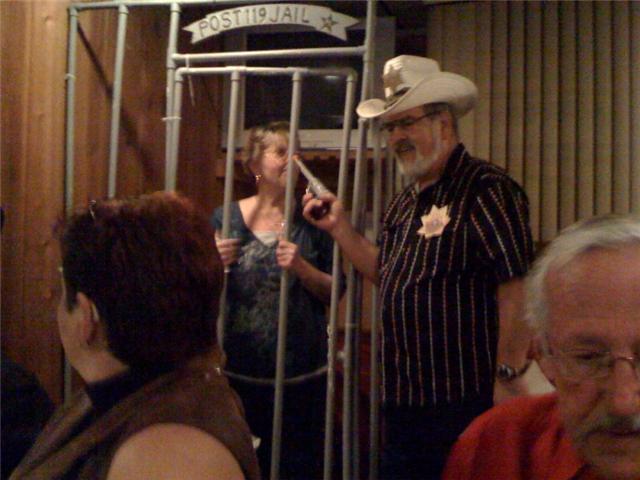 SUE HEISLER GIVING OUR SHERIFF A HARD TIME AT POST 119 (2010)

BOB ARCHER & RAY BIANCO OH NO DONT SHOOT!! 2010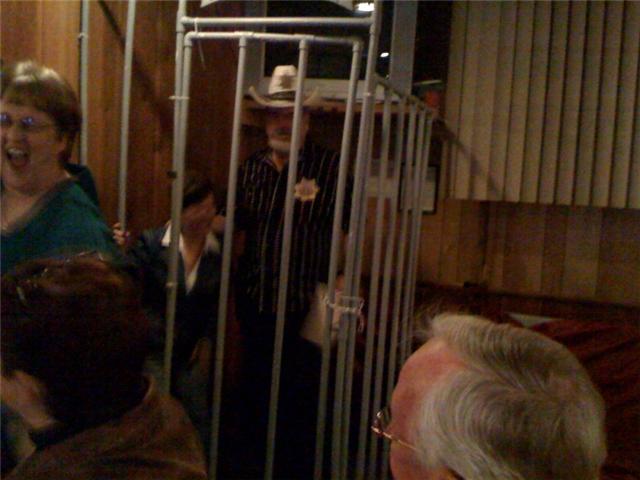 OH NO!!!! SHERIFF BOB IS IN JAIL...HELP! (2010) POST 119

SHERIFF BOB...YOU ROCK!!! POST 119 2010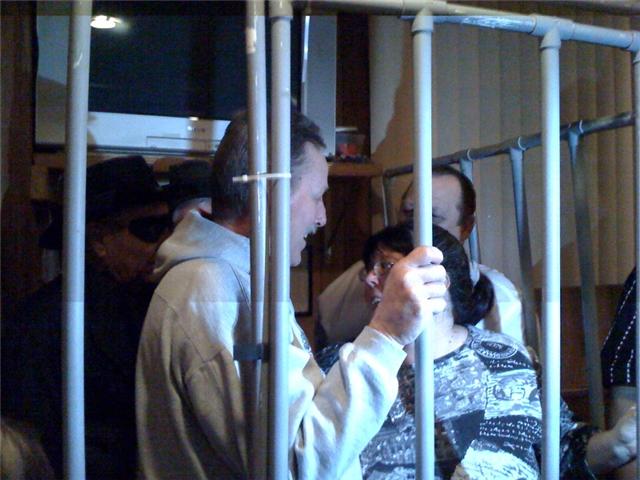 RAY BIANCO, HENRY DEBONA, DOC, CARLA, BOB ARCHER POST 119 2010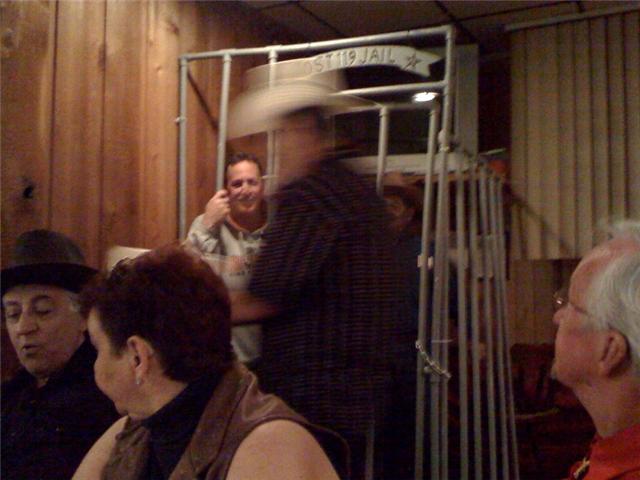 DOC'S IN JAIL!!!! WHO'S GONNA COOK THE STEAKS???? POST 119 2010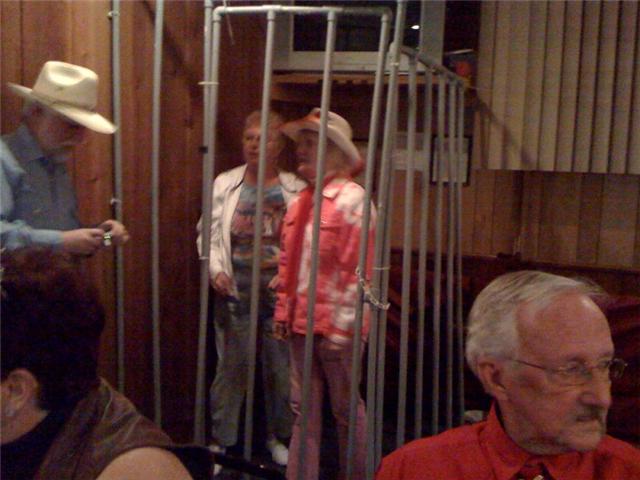 POOR SHIRLEY!! UH OH- NO ONE WILL BAIL THEM OUT POST 119 2010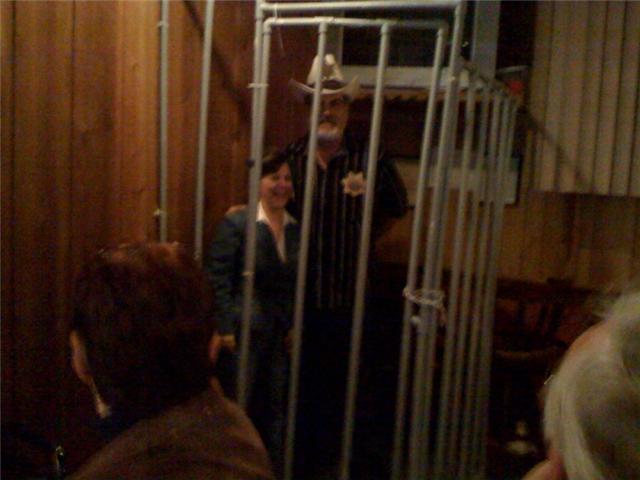 WHOA... JANICE IS IN JAIL WITH SHERIFF BOB POST 119 2010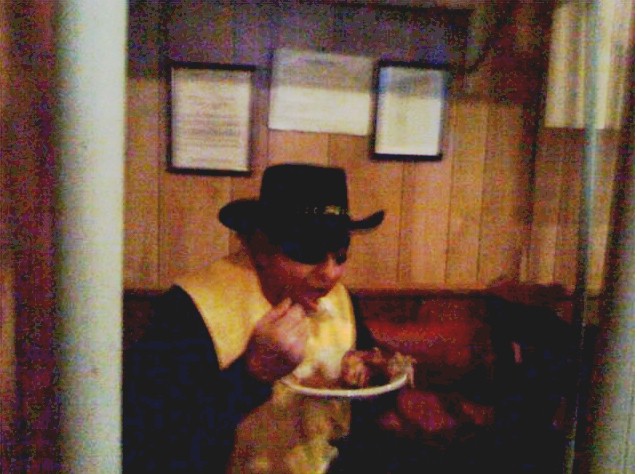 NOT FAIR...HENRY'S EATING IN JAIL!! POST 119 2010

OOPS THERE GOES LARRY!! POST 119 2010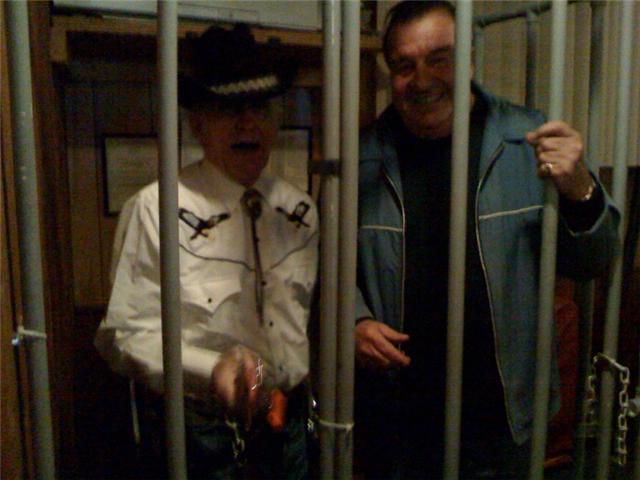 HMMM TWO PEAS IN A POD!! POOR LARRY POST 119 2010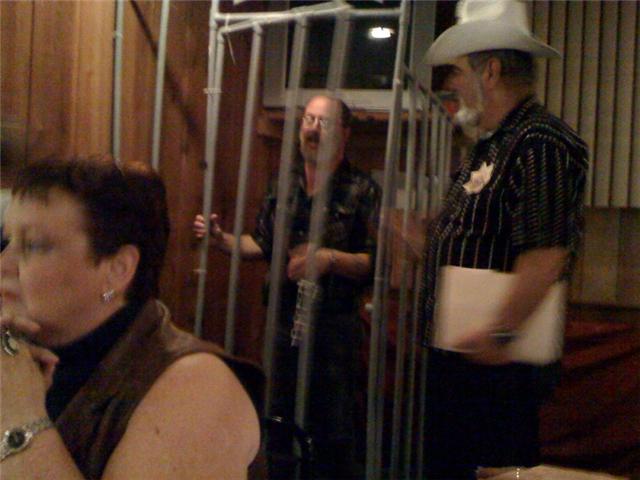 OH MARK...HOW DOES IT FEEL? OUR PRESIDENT POST 119 2010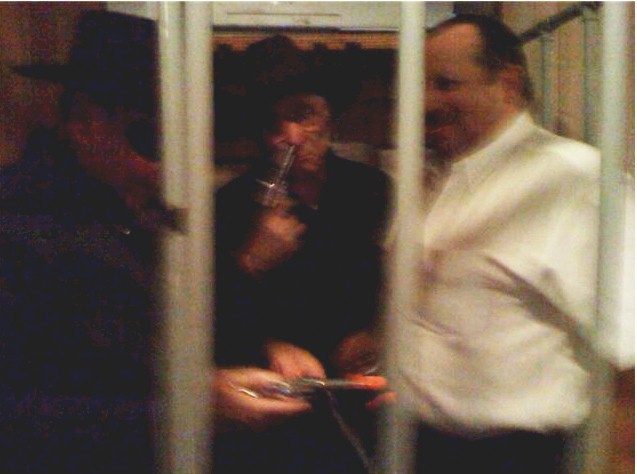 HEY RAY-UP YOUR NOSE WITH A RUBBER HOSE??? POST 119 2010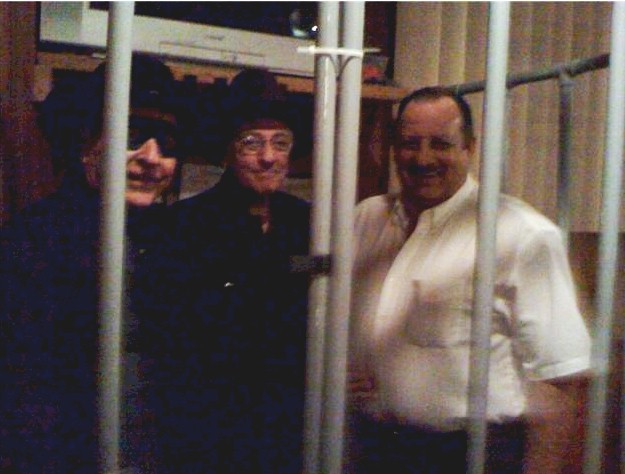 THE 3 MUSKATEERS???? HMMM POST 119 2010
BETTER KNOWN AS: HENRY, RAY & BOB

DONT SHOOT DONT SHOOT!! POST 119 2010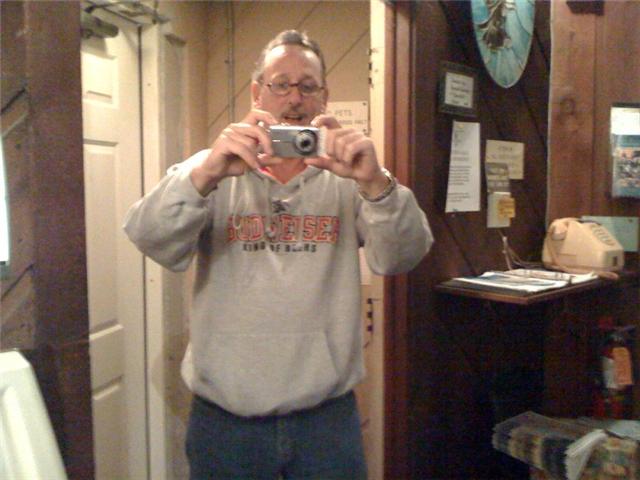 ANNE MARIE TAKING A PICTURE OF DOC TAKING A PICTURE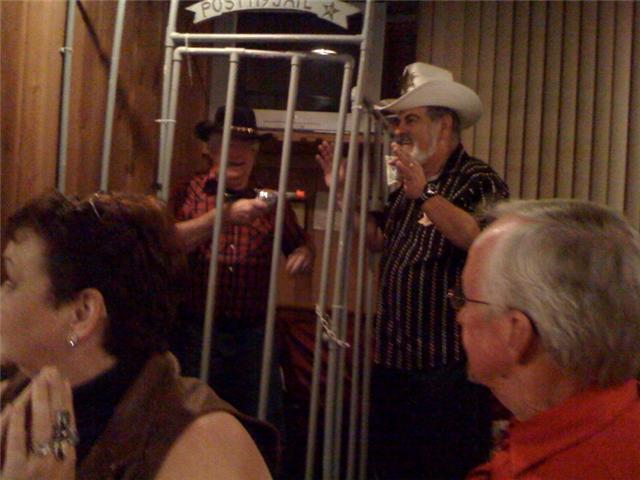 OBIE...DONT POINT THAT GUN AT SHERIFF BOB! POST 119 2010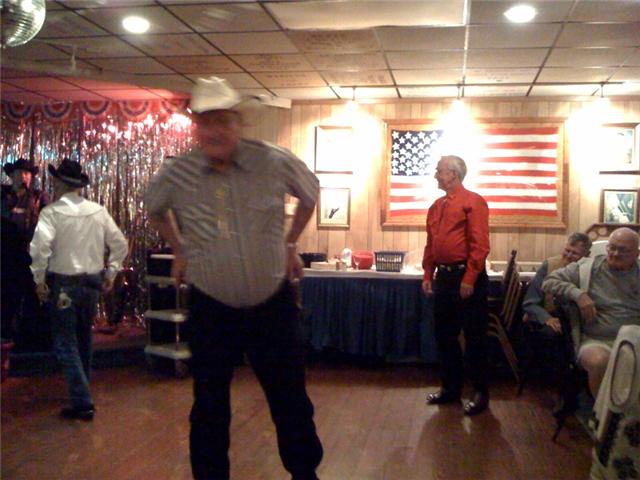 SHOOT OUT AT THE OK POST 119 CORRAL 2010
SHOOT AT WILL!!! HUH?? WHO'S WILL?????????

SOME OF OUR WONDERFUL FRIENDS FROM
AMERICAN LEGION POST 119 2009/2010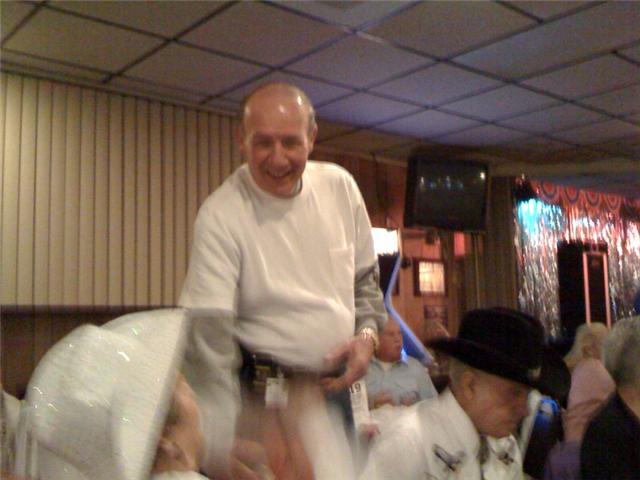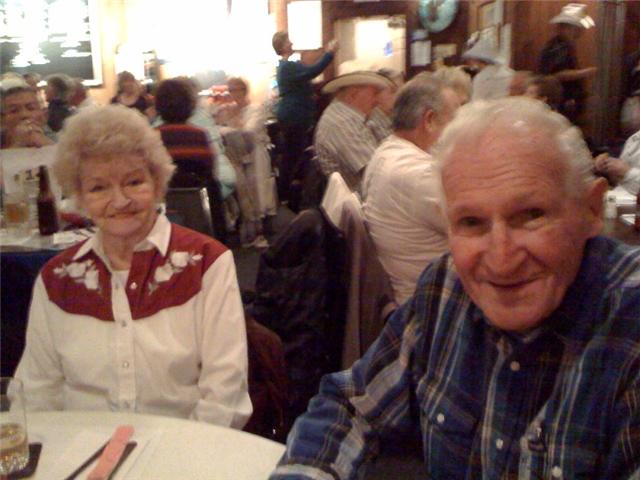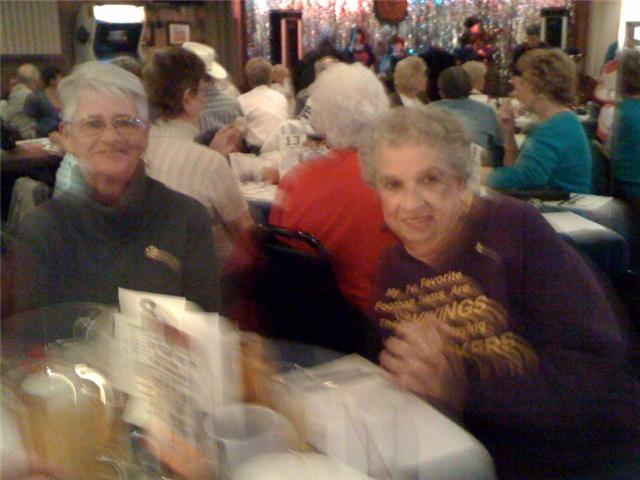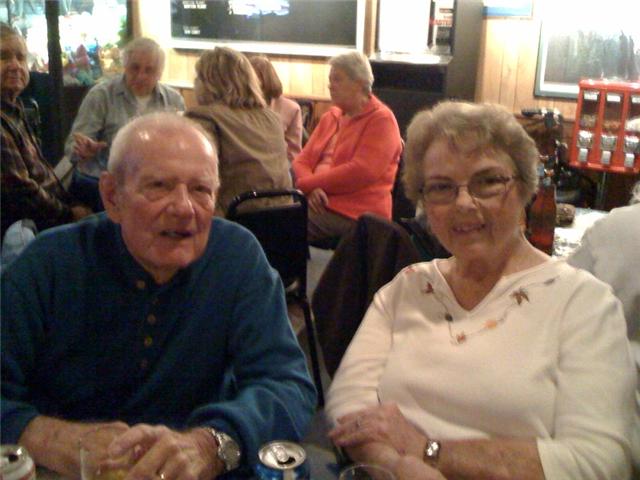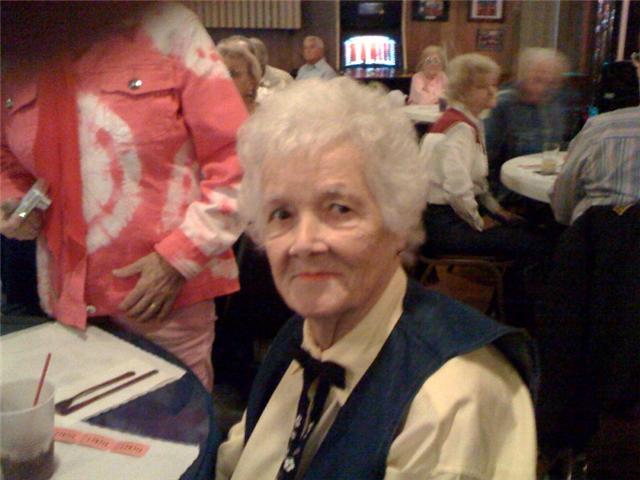 THERE'S BEAUTIFUL JERRY!
HAROLD & DAVE HMMM NOT IN JAIL???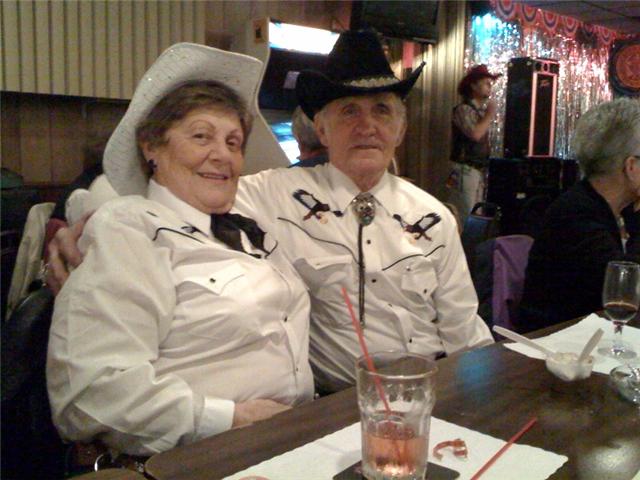 LARRY & KAY POST 119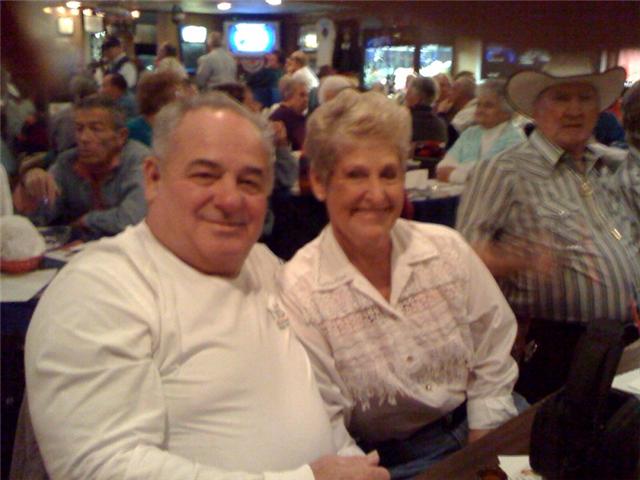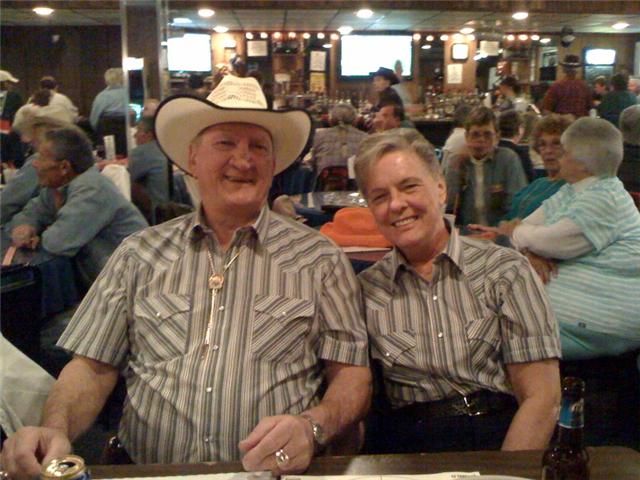 ERNIE & MAUREEN
ABOVE: DAVE & MARY POST 119
ABOVE: RAY & WANDA BIANCO JAIL HOUSE PARTY POST 119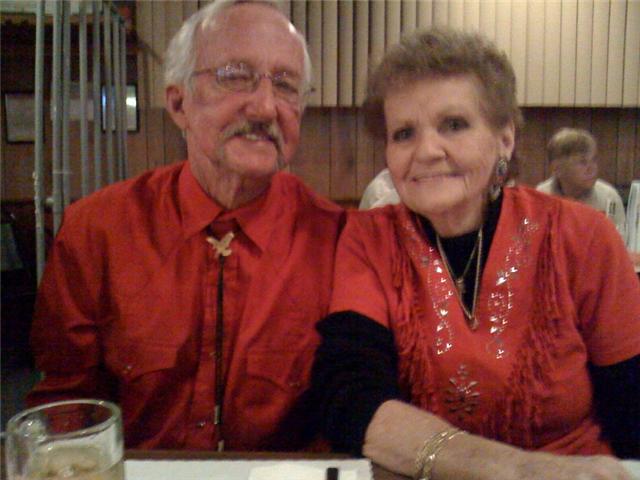 ABOVE: RAY & RO AT JAILHOUSE PARTY POST 119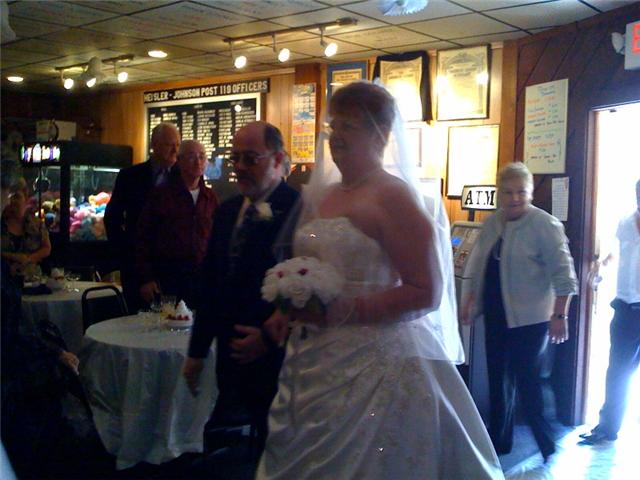 JOY & OBIE'S WEDDING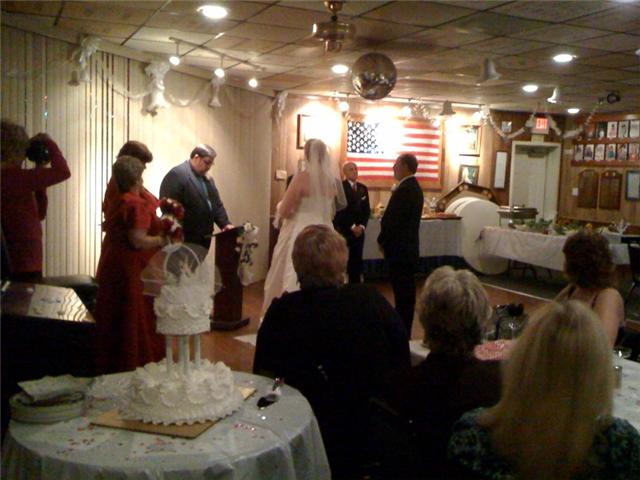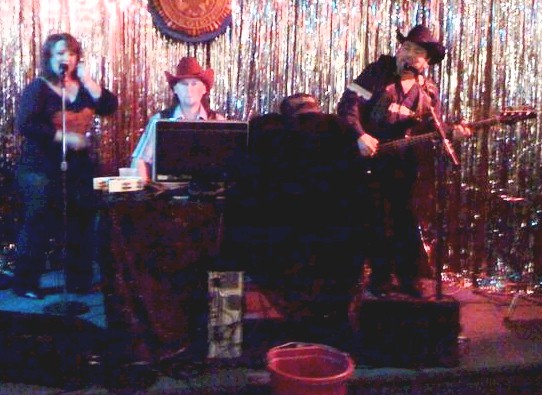 COUNTRY SPICE POST 119 2010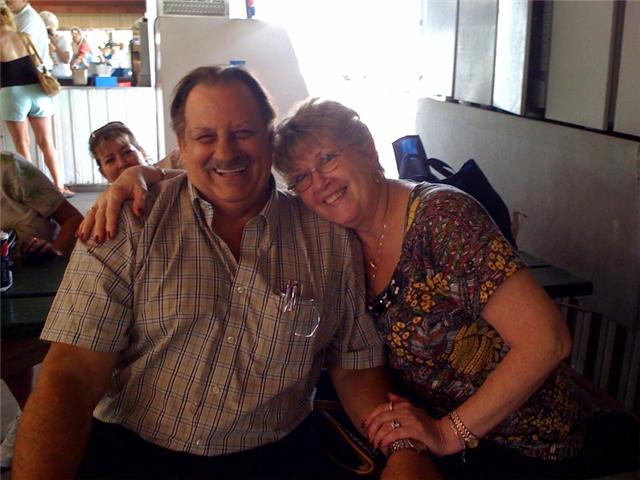 BOB & SUE AT THE WAGON WHEEL 1-2010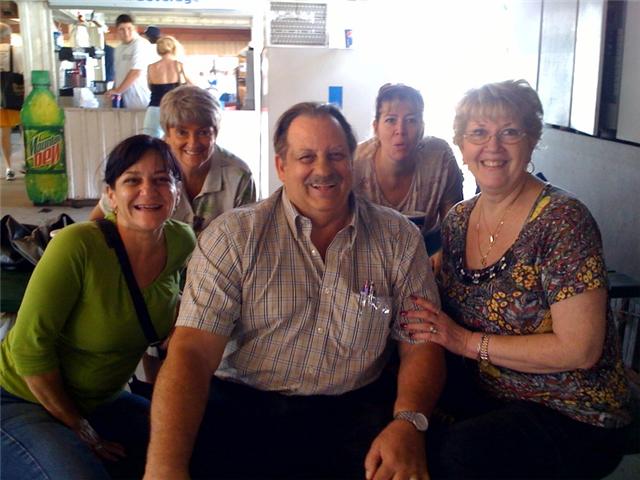 GINA, JUDY, BOB, MISSY, & SUE AT THE WAGON WHEEL JAN. 2010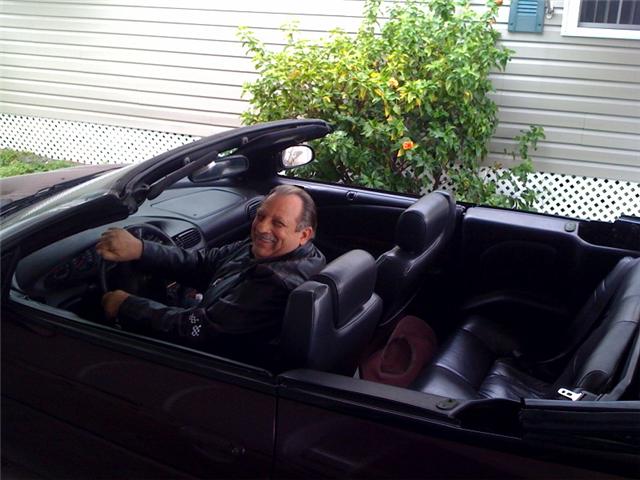 HEY REALLY ITS CHRISTMAS EVE????? NICE!! DEC. 24, 2009 BOB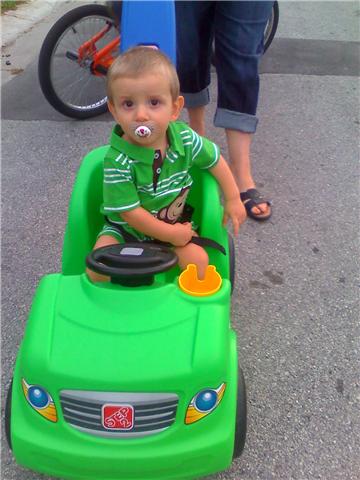 MY BEST FRIEND BARBS GRANDSON AJ 2009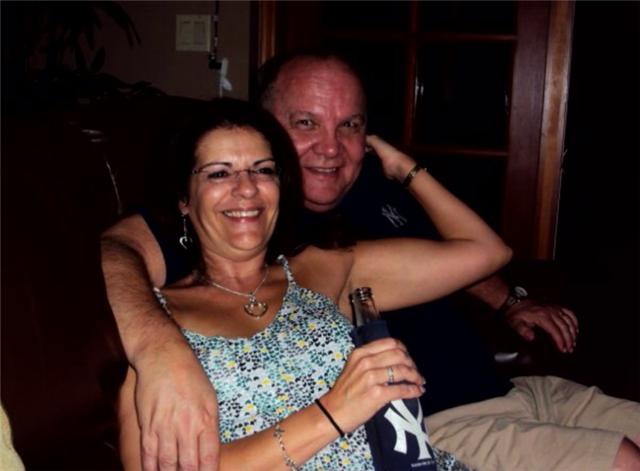 HAPPY NEW YEAR DEB & WALT 2010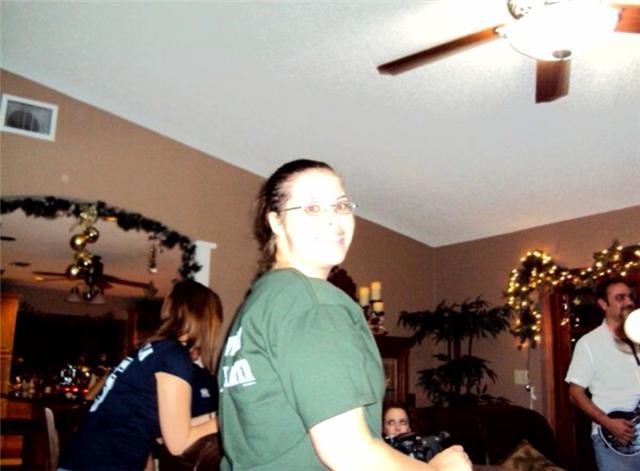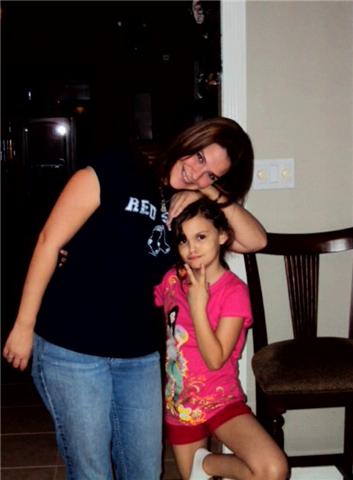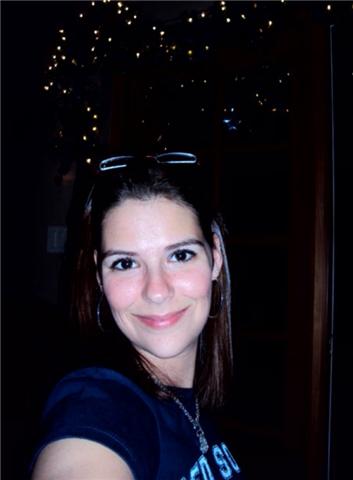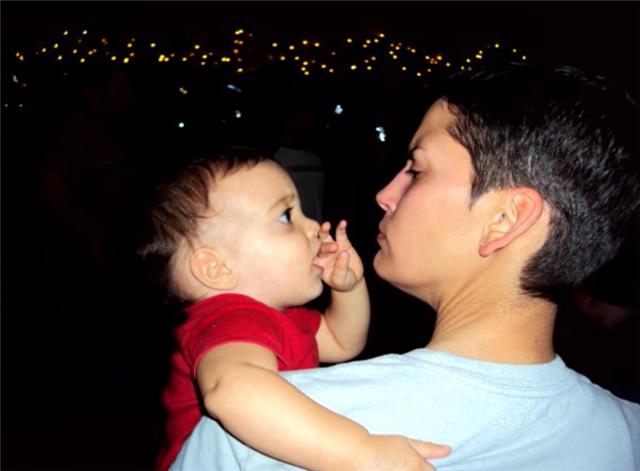 ANNE MARIE'S BEAUTIFULL NIECES & GREAT NEPHEW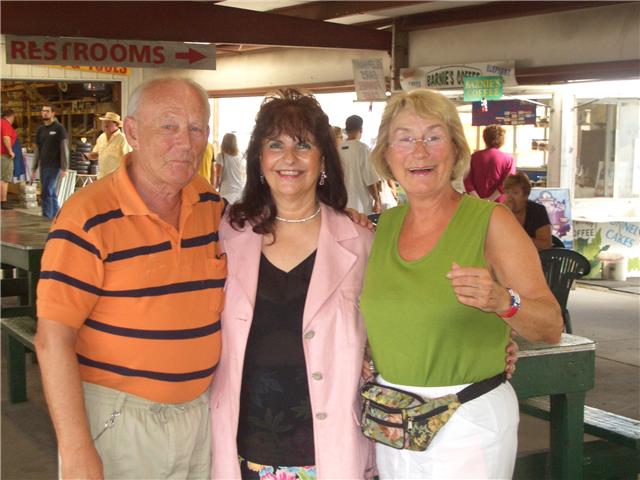 Jutta & Herbert-Germany Friends with Anne Marie 2009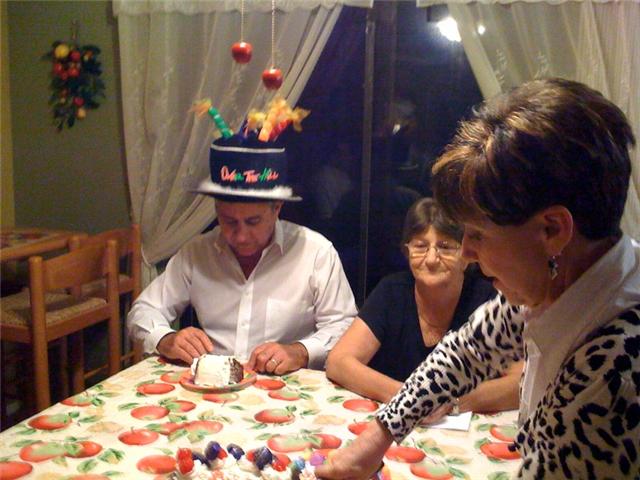 HAPPY BIRTHDAY HENRY!!! 1/2010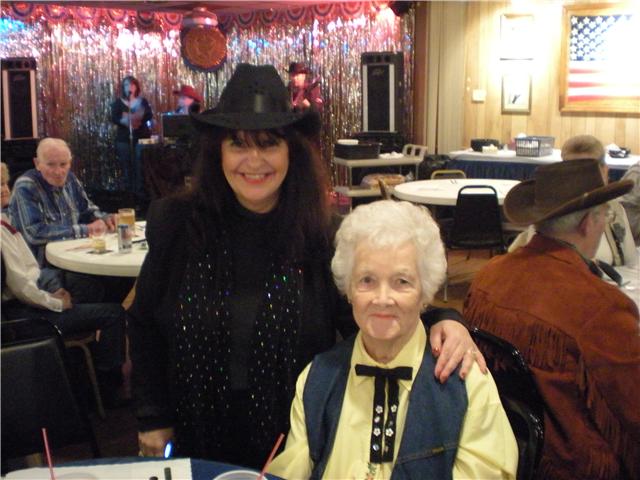 ANNE MARIE & JERRY ENJOYING COUNTRY JAIL DAY!! POST 119

DOROTHY BALLOG
REGULARS AT THE WAGON WHEEL
STEPHEN BALLOG
REGULAR AT WAGON WHEEL
WE'LL MISS YOU!!